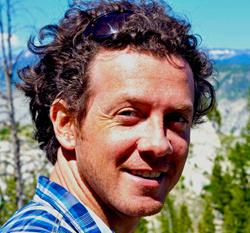 RESTON, Va. (PRWEB) November 21, 2017
Holidays are a joyful time. But for many, they are stressful. An American Psychological Association report indicates that "more people (38%) are inclined to feel that their stress increases, rather than decreases, around the holidays."
Travel is one of the primary culprits. This Thanksgiving, AAA projects nearly 51 million Americans will travel, up 3.3 percent from 2016.   It is expected that 46 million travelers will be on the road in a 24-hour period. If the trade group Airlines for America is correct, a record 28.5 million passengers will fly this Thanksgiving,As far as stress levels go, Thanksgiving 2017 might be one for the record books.  
The makers of StressKiller, a vitamin/amino acid/electrolyte drink, have some suggestions on supplements that can take the edge off Thanksgiving travel and other strains. StressKiller is a powdered drink mix that lowers stress symptoms and enhances focus by boosting key neurotransmitters in the brain.  Christian D'Andrea, one of the company's founders, has spent over three years perfecting the concoction.  Below, Christian lists his six top ingredients that can help combat holiday stress. 
1. MAGNESIUM: Up to 75% of Americans are deficient in magnesium. Magnesium can enhance a feeling of calm by restricting the release of stress hormones such as cortisol. Magnesium helps stabilize stress hormones in the brain. Long-term exposure to excessive amounts of stress hormones contributes to anxiety, depression, and cognitive impairment.
2. L-THEANINE-  Theanine is a little-known amino acid with enormous potential to enhance calm, concentration and productivity.  L-theanine stimulates production of GABA, a relaxing neurotransmitter that calms hyperactive neurons. According to the Cleveland Clinic, "L-theanine is a safe and effective way to help treat anxiety and improve concentration."  Christian points out that this amazing amino acid has been shown to improve alertness without making you jumpy.
3. TYROSINE:  Tyrosine is an amino acid that is most effective when stress is at its highest. Tyrosine supplementation prevents the decline in mood and cognitive function that can result from extreme physical and emotional stress. Stress tends to deplete the brain's supply of the neurotransmitter dopamine, a major player in mood regulation. Luckily, a countermeasure for this bad scenario is tyrosine, which the body uses as a critical building block in the manufacture of dopamine.  
4. B12 –B12 is highly involved in the synthesis of the neurotransmitter GABA, which helps calm us down. B12 deficiency can lead to poor concentration, anemia and fatigue. For oral supplementation, Christian points out that the more bio-available (and more easily absorbed) B12 to get is methylcobalamin, not cyanocobalamin.
 
5. POTASSIUM: Low potassium levels have been correlated with increased risk of irritability and depression.  A 2008 study published in the British Journal of Nutrition found that a high-potassium diet helped to relieve symptoms of depression and tension among study subjects. The good news is that turkey meat is an excellent source of potassium.
6. VITAMIN D:   In addition to its well-known role in supporting the integrity of bones, studies indicate that Vitamin D also plays a key role in facilitating serotonin production in the brain.  Serotonin is a neurotransmitter associated with reducing anxiety.  Christian indicates that Vitamin D3 is the form you want, not D2. 
ABOUT STRESSKILLER:
StressKiller is based in Reston, Virginia.  The founders include three brothers and a best friend, Christian D'Andrea, Mark D'Andrea, Paul D'Andrea and Aleco Bravo.  The team decided to help tackle stress in America by assembling the "all-star team" of anti-stress nutrients in a single formulation. StressKiller is available in GNC retail stores throughout the country and on Amazon. Go to http://www.StressKiller.com to learn more.
CONTACT
PR CONTACT: Amy Silber, AmySilberPR(at)gmail.com,
COMPANY CONTACT: Christian D'Andrea, Christian(at)StressKiller.com