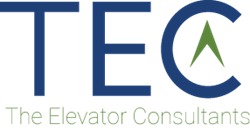 Hospitals obviously have a lot of exposure to elevator and other types of vertical transportation in terms of both safety and cost.
CHICAGO (PRWEB) November 27, 2017
The Elevator Consultants, a leading elevator consulting firm helping building owners and managers to improve elevator efficiency and increase the bottom line, is proud to announce a pithy blog post explaining many of the details faced by hospitals and others in the medical industry when facing elevator modernization, research into building costs and ROI, and even conflicts of interest among building management, elevator maintenance companies and other stakeholders.
"Hospitals obviously have a lot of exposure to elevator and other types of vertical transportation in terms of both safety and cost," explained Laurie Axium, marketing manager at The Elevator Consultants. "Our blog is a short conceptual piece about some of the issues facing hospital building management and owners vis-a-vis vertical transportation."
To read the blog post in its entirety visit http://theelevatorconsultant.com/elevator-consulting-hospitals/. Interested persons can reach out via the website's "Contact" tab to request consultation if they are in the hospital or medical industry. Those seeking an overview to the company's vertical transportation consulting services should visit https://theelevatorconsultant.com/vertical-transportation-consulting/.
HOSPITALS, MEDICAL, AND ELEVATOR CONSULTING
A quick walk through of any major hospital in even a medium-sized city will quickly alert one to the problems and vulnerabilities posted by elevators and escalators. Hospitals often pitch themselves to the public as technology leaders, but when it comes to vertical transportation they can be seen as technology laggards. The blog post overviews some of the issues, including the conflict of interest inherent in having the building management and/or elevator repair company evaluate safety and/or cost and/or modernization issues. By bringing in an independent, third party elevator consultant, the Hospital ownership can secure an objective assessment of possible costs, cost-savings (ROI), modernization, and even safety vulnerabilities. Anyone in the hospital industry will be well served by a quick read of this post, and even better served by a confidential consultation with The Elevator Consultants on their particular needs with respect to vertical transportation.
ABOUT THE ELEVATOR CONSULTANTS
The Elevator Consultants is a leading elevator consulting firm helping building owners, property managers, building engineers, facility managers, and REIT's oversee and optimize their elevator and vertical transportation assets for greater efficiency and increase bottom line. Service offerings including elevator consulting services like elevator audits, elevator due diligence and even elevator cost reduction and elevator management services. The firm provides elevator service monitoring software to escalator and elevator insurance claims, not to mention other consulting services, elevator modernizations and new elevator maintenance service contracts. Anyone looking for an elevator advisor, elevator expert, or elevator consulting firm, is encouraged to reach out for a no obligation consultation.
Media Relations
Web. https://theelevatorconsultant.com/