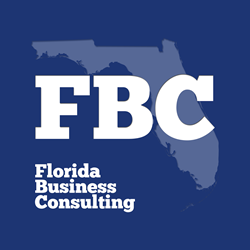 It is essential to have a vision of what the ideal life looks like so that new habit created can be aligned with personal goals and long-term visions
MIAMI (PRWEB) November 22, 2017
With Florida Business Consulting in the throes of expansion, the firm has a wave of recruits they are developing. Part of this development is helping these talented young business professionals learn how to make new, and right, habits stick. It has been argued that building habits are the most impactful skill that is acquired in life, which is why Florida Business Consulting help their workforce development and keep good habits.
About the firm: http://floridabusinessconsulting.net/about.html
Florida Business Consulting is supporting their new wave of talented individuals by working in close collaboration with them, providing mentorship, daily workshops, and seminars. Forming good habits and making them stick takes time and effort, which is why the firm recently ran a seminar on how to make good habits that have been developed, stick.
Firstly, one assesses how ready they are to change because if a person jumps head first into transforming their habit without being mentally prepared for it, they will most likely relapse and go back to the old habits.
Secondly, it is essential to have a vision of what the ideal life looks like so that new habit created can be aligned with personal goals and long-term visions. This image will add meaning to the new practice, resulting in a better chance of it sticking.
Thirdly, it is essential to start out small and not do a complete overhaul at once. Change small areas bit by bit and slowly build up momentum. Changing too much all at once will increase the chance of relapse.
Fourth, it is essential to make a plan of how a new habit will become routine and fifth is to set goals to coincide with the plan. Clear goals with a clear plan make the changes more tangible so progress can be measured.
The penultimate tip is to track progress to foster a self-awareness and finally, analyse this development together with the new habits and how they have made a positive impact.
Florida Business Consulting is a private direct sales and marketing firm that creates strategically designed marketing campaigns to promote their client's brand. This brand promotion is done through in-person communications which build brand loyalty and supports a positive buying experience.
Source: http://www.lifehack.org/630926/making-good-habits-stick-is-difficult-heres-how-to-make-it-easier?ref=category_page_latest_section_post_630926