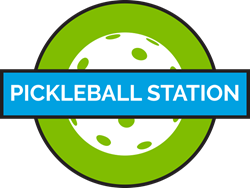 We couldn't be more excited to see the success of our local players at this year's USAPA Nationals
Kent, WA (PRWEB) November 22, 2017
Pickleball Station is hosting a celebration to congratulate all of the Seattle area's participants, medalists, and champions from the 2017 USA Pickleball Association (USAPA) National Championship tournament conducted earlier this month in Casa Grande, AZ. The event will be held on Thursday evening, November 28 at the Pickleball Station facility in Kent. Over a dozen local Seattle area athletes won medals at this prestigious event, considered one of the world's most important pickleball tournaments.
"We couldn't be more excited to see the success of our local players at this year's USAPA Nationals" shared Peter Hudachko, Head Teaching Pro at Pickleball Station. "We work out with a lot of these players, and two of the medalists are Teaching Pros here at our facility. For us as a new facility, to see such incredible success is incredible."
Seattle area Gold Medalists include Glen Peterson, Mark Friedenberg, Mark Cook, Jay Rippel, and Devin Schmidt. Silver medals were won by Irina Tereschenko, Jane Meadows, Takako Tourangeau, and Tonja Major. Bronze medals were won by Chris Miller, Holly Schramm, Scott Lennan, Tina Gearhardt, and Yim Lee. Many of these players won multiple medals, in multiple categories.
Most of these players, plus a large group of local competitors from this year's National Championships will be attending the celebration. The event will include spirited play on the courts, and an opportunity to interact with these exceptional athletes and the Pickleball Station Pro staff.
Pickleball is considered the fastest growing sport in the United States. With over 2.5 million players, more people are now actively playing pickleball than sports like hockey or lacrosse. The sport was invented in 1965 in the Pacific Northwest, and many of the world's best players call the Puget Sound home.
The event will run from 7:00 pm to 10:00 pm on Tuesday, November 28th. Pickleball Station is located at 22330 68th Avenue South, Kent, WA 98022. You can learn more by visiting http://www.PickleballStation.com, and exploring the Special Events page.
About Pickleball Station:
Pickleball Station is the region's premier pickleball athletic facility, with International Pickleball Teaching Professional Association (IPTPA) certified teaching pros, dedicated indoor courts, and the world's largest pickleball Pro Shop. It is also home to the Pickleball Museum, and will host the Pickleball Hall of Fame during 2018.