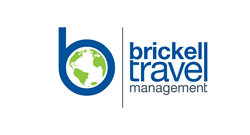 MIAMI (PRWEB) November 28, 2017
Brickell Travel Management (BTM) announced today that they have launched an Entertainment Travel branch. The new division, operating under the name BTM CREW, will be specializing in worldwide travel for touring artists and bands, the television and film industries, and professional sports.
Leading BTM CREW Entertainment Travel division are industry veterans Kathryn Mercer and Louise "Lulu" Ramirez, who's combined over 30 years in the industry bring some of the biggest names in music, sports and film. Rounding out BTM CREW Entertainment Travel team are Adriana Rodriguez, Chelsea Howell, and Lynn Konover. Their office, based in Aventura Florida, is located at 20900 NE 30th Ave, Suite 514.
In addition, Brickell Travel welcomes Suzi Rodriguez as Independent Contractor Desk Manager, in charge of corporate clientele and managing BTM's extensive global network of IC's. Suzi is a well recognized seasoned travel professional with over 35 years of experience in the travel industry. She will be tasked improving independent contractors work flow, applying her years of experience to coach, train, support, report and develop the unit. Suzi will be focusing on the Corporate and Entertainment segment of the operations at Brickell Travel Management.
Brickell Travel Management has had exponential growth in recent years, expanding across the world with offices already in Miami, Mexico City, Rio de Janeiro, London and recently opened offices in Medellin and Buenos Aires. As a private, independently-owned company established in 2009, they have grown from a small operation to an emerging industry leader with annual sales exceeding $100 million.
About Brickell Travel Management
Recently ranked as "Top 100 Private Companies in South Florida" Brickell Travel Management is a Miami based business travel agency that manages the corporate travel programs of top companies across Florida and Latin America. The company has recently relocated its corporate headquarters to the newly renovated 66 West Flagler Street in Downtown Miami, across the street from the Miami-Dade County Courthouse.