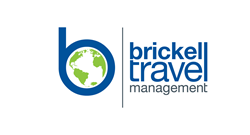 BETHESDA, Md. (PRWEB) December 13, 2017
Radius Travel announced that Brickell Travel Management has joined the Radius network in the United States.
Brickell Travel Management is a market leader in the corporate travel management industry in South Florida. A privately owned company headquartered in Miami, Florida, Brickell Travel Management has grown from a small operation to an emerging business travel industry leader with a global presence.
Kieran Hartwell, Chief Commercial Officer of Radius Travel, said, "Brickell Travel Management joins Radius Travel at a strategic time for development in the US market. As a specialist agency, Brickell will bridge the gap for our clients who have service needs in US and Latin American markets."
"Brickell Travel Management is delighted to join the Radius Travel family in the US," said Maikel Rodriguez, CEO of Brickell Travel Management. "BTM has a strong focus on consolidating the travel programs of our clients across the Americas, and that becoming a member of Radius Travel will further that goal."
"The Radius Travel approach is about offering customized solutions to our clients," added Hartwell. "Not only does Brickell meet our exacting membership standards, but they will also serve as an excellent partner in providing the tailored service our customers expect."
About Radius Travel
Radius Travel is a global travel management company that designs and delivers programs for multinational companies through a network of best-in-market agencies. The Radius network is made up of over 100 agencies worldwide and manages more than USD 30 billion of annual corporate travel spending. The Radius Global Hotel Program, featuring the world's leading hotel brands, is one of the largest in the corporate travel market. Radius corporate offices are in Washington, DC, London, Sao Paulo and Singapore. http://www.radiustravel.com
About Brickell Travel Management
Recently ranked as "Top 100 Private Companies in South Florida" Brickell Travel Management has had exponential growth in recent years, expanding across the world with offices already in Miami, Mexico City, Rio de Janeiro, London and recently opened offices in Medellin and Buenos Aires. As a private, independently-owned company established in 2009, they manage the corporate travel programs of top companies across the US and Latin America, with annual sales exceeding $100 million. http://www.brickelltravel.com