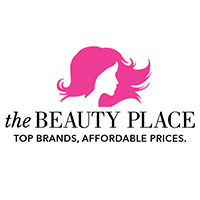 Miami,FL (PRWEB) November 22, 2017
It's the most wonderful time of the year! As we gear up for the holiday season at TheBeautyPlace.com, we're excited to announce our Black Friday and Cyber Monday sales. If your list is jam-packed with beauty junkies who can't resist the best in cosmetics, hair care, skin care, body care, and wellness.This year, TheBeautyPlace.com has everything you need to make their holiday season spectacular, and it all starts with two massive sales events.
It kicks off on Black Friday with a site-wide sale. Shoppers can save big by using one of three different discounts offered on that day. The sale goes on all day and ends at 11:59pm EST—in other words, it's imperative that you shop early to get your hands on the goods that you want the most before it's gone for good.
Missed out on that big ticket item on Black Friday? Don't fret. TheBeautyPlace.com is excited to present its Cyber Monday sale. Cozy up in your favorite lounge wear, grab your laptop and credit card, and brew up a cup of java—and make it early, because the sale starts at 6am. The earlier in the day, the better the discount will be. This sale runs until 11:59pm EST, so be sure to fill those virtual carts with everything for the beauty lovers.
Shoppers will truly find something for everybody on their list here, from the most discerning beauty lovers to the casual style enthusiasts. Skin care lovers will appreciate a high-tech facial toning device, a deep cleaning system, or a few jars of some of the world's most beloved face masks. If they're obsessed with great hair, a whisper-quiet hairdryer is the perfect choice for someone who wants to achieve that fabulous mane without all the noisy chaos.
Then there's all the makeup. At TheBeautyPlace.com, it's hard to know where to begin! Start with the face: satiny foundations, pressed makeup, whipped emulsions, and creamy blushes are all part of the deal, along with gorgeous eye shadow palettes, brightening lip glosses, shimmery lipsticks, and complexion-boosting highlighters.
Shopping for the hostess, prepare to fall in love with everything from luxury votives to liquid-free scent diffusers to high-end candles that fill the home with glorious fragrances. Don't forget to scoop a few of these up for all year long—they make a lovely "just because" gift.
Keep that in mind when shopping on Black Friday and Cyber Monday. It's never too early to score an amazing deal, whether it's for the upcoming holiday or a special day at another time during the year. Happy shopping from TheBeautyPlace.com!
About TheBeautyPlace
TheBeautyPlace.com is a premier online retailer featuring professional beauty products and tools from the industry's leading cosmetic, hair, and skin care brands. Find the world's top brands at discounted prices. The expert team at TheBeautyPlace.com is available to answer your most burning beauty questions, too. From valuable information to style tips, they have the knowledge to help you make the right beauty choices.
Follow TheBeautyPlace.com on social media:
On Facebook: http://www.facebook.com/pages/TheBeautyPlacecom/125435188536
On Twitter: @TheBeautyPlace
On Instagram: @TheBeautyPlace
On Pinterest: http://www.pinterest.com/thebeautyplace