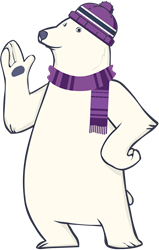 It's a fun way to end the year and thank all of the MSP partners who use our products to grow their businesses.
Waterloo, Ontario (PRWEB) December 04, 2017
The Nifty Gifty managed service provider (MSP) winter giveaway is now live. Throughout the 10-day event—led by Auvik Networks Inc.—participating MSPs will receive 10 gifts from their favorite IT channel vendors and be entered into a draw for a $1,500 grand prize package.
MSPs who join in the fun will round out 2017 with some swanky new swag—which might include books, gift cards, or tools to make their lives easier. A new gift from one of the vendor partners will be revealed on each business day from Dec. 4 to 15, 2017. One lucky MSP will kick off the new year in style by winning $1,500 in nifty gear.
The participating Nifty Gifty IT channel vendors include Auvik Networks, Datto, The Channel Company, Mailprotector, Webroot, HTG, IT Glue, IT By Design, and Autotask.
"The Nifty Gifty is our gift to the channel," says Jacqui Murphy, VP of marketing at Auvik Networks. "It's a fun way to end the year and thank all of the MSP partners who use our products to grow their businesses. We had such amazing feedback from the Summer Treat Wave giveaway in July—we couldn't wait to do another one."
"We were thrilled to be part of the MSP Summer Treat Wave," says Karen Appling, COO at La Scala IT. "The giveaways were all useful for our business, and winning the grand prize was an overwhelming surprise! It's such a great way for the channel to show their support for MSPs."
The $1,500 grand prize package includes some nifty devices like an Amazon Echo Show, a Google Home smart speaker, a Holy Stone HS300 quadcopter drone, and more.
MSPs can sign up now to receive the daily giveaways and enter the grand prize draw by completing a form on the Nifty Gifty webpage: https://www.auvik.com/nifty-gifty/
The Nifty Gifty ends at 11:59 p.m. Eastern time on Dec. 15, 2017, and the grand prize winner will be drawn on Dec. 18.
About Auvik Networks
Auvik is a network-focused software company that helps managed service providers improve the efficiency and profitability of their managed services. Auvik's network infrastructure RMM (remote monitoring and management) gives MSPs better visibility, documentation, and monitoring for their client networks, and automates many time-consuming network tasks. Auvik was named to the 2016 ChannelE2E 100 list, which identifies top disruptors and innovators in the IT channel. Visit http://www.auvik.com or follow @AuvikNetworks on Twitter. Auvik is a registered trademark of Auvik Networks Inc.
Media contact
Sarah Cunningham-Scharf
Marketing Content Specialist, Auvik Networks
sarah(at)auvik(dot)com
519-804-4700 x194