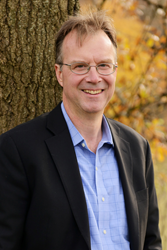 I'm running for Congress because more families need to be able to get ahead.
PITTSBURGH (PRWEB) November 24, 2017
Ray Linsenmayer today announced his bid to unseat Keith Rothfus in Pennsylvania's 12th Congressional District. Linsenmayer enters the race with four endorsements from recently elected local candidates and over 100 committed volunteers. The list of endorsements includes:

Allyson Minton, School Board Member-Elect, North Allegheny School Board
Allison Mathis, School Board Member-Elect, North Hills School Board
Christine Allen, Council Member-Elect, Sewickley Town Council
Dr. April Kwiatkowski, School Board President, Shaler Area School District
Ray commented, "I'm running for Congress because more families need to be able to get ahead. Too many families in Western Pennsylvania play by the rules only to be left out. Everyone needs to be able to afford decent healthcare, our communities need real solutions to the opioid crisis, and we need a public school system that is able to teach to more than just a test."
Ray Linsenmayer was born and raised in McCandless, PA. He graduated from North Allegheny Senior High School and Duquesne University. He is a financial professional and has helped technology companies raise money that enabled them to stay afloat during the Great Recession. In addition, he worked at the Pentagon where he helped the government cut costs and build energy security by working with private-sector companies to put large solar, wind, and biomass projects on Army land. Ray is currently a finance and investor relations consultant to energy and technology companies.
Linsenmayer was previously the head of the North Pittsburgh Democratic Volunteer Corps, a grassroots organization that trained and deployed over 150 active volunteers to get a large number of Democrats elected in northern Allegheny County. Allyson Minton commented, "The 2017 election was historic in the North Allegheny School district. This district has not elected a registered Democrat to the school board in decades. Ray helped change that by mobilizing a small army to help fight for my seat. We could not have won without him." Allison Mathis added, "Ray is a natural leader. He is inspiring, dedicated and passionate. He brings out the strengths of those around him. Most importantly, he is accessible and an extraordinary listener — both of which are qualities all of our elected officials should have."
Ray conducted several canvassing, poll working and get-out-the-vote workshops for area volunteers. Christine Allen commented, "Ray has helped build the Democratic party in northern Allegheny County into a force to be reckoned with. I have no doubt he has the best chance to beat Keith Rothfus." Dr. April Kwiatkowski added, " Ray has helped strengthen the Democratic community in Shaler in an important way."
#####
More information about Ray Linsenmayer's candidacy can be found here:
or contact press(at)rayforpa.com