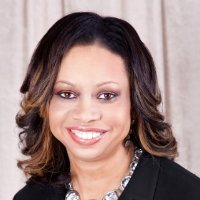 "I cannot put into words how honored I am to be selected for this prestigious award," says Ms. Kizzie. "The award application process is rigorous and to be selected from hundreds of candidates who are the best in their disciplines is truly humbling."
NEW YORK (PRWEB) November 30, 2017
Award winning educator and Bronx Times' "Most Influential Woman" Sabrina Kizzie is once again being celebrated as a leader in her field. Sabrina Kizzie has been named the 2017 National Doctoral Fellow by the National Association of University Women.
"I cannot put into words how honored I am to be selected for this prestigious award," says Ms. Kizzie. "The award application process is rigorous and to be selected from hundreds of candidates who are the best in their disciplines is truly humbling."
The National Association of University Women was founded in 1910 with a mission to "stimulate young women to attain professional excellence, to exert influence and intellectual fellowship among professional women."
"Sabrina Kizzie embodies the mission of the NAUW through her community service and educational leadership," says Dr. Virginia C. Hathaway, chairwoman of the 2017 NAUW National Fellowship selection committee. "We are pleased to have such an accomplished scholar as this year's recipient," says Mrs. Evelyn L. Wright, NAUW National President.
Sabrina Kizzie is currently pursuing a Ph.D. in Business Management at Capella University. Her dissertation is focused on millennials and mobile advertising. From her professional pursuits to public speaking, Ms. Kizzie is leaving her mark on the profession as an authority on social media and marketing.
Recently, Ms. Kizzie was the keynote speaker for The Conversation Partners Program led by Dr. Elizabeth M. Minei, Director of Conversation Partners Program at Baruch College.
The Conversation Partners Program matches native and nonnative speakers for informal conversations to help nonnative students learn English and for the native students to learn more about other cultures. The workshop was done in partnership with International Education Week. Her presentation was entitled "Building Your Brand: A Personal, Professional and Global Approach."
"We chose Sabrina because she is a leading industry expert with both local, national and global experience," said Dr.Minei. "Our students are always seeking to learn from the best and Sabrina shines in the field of social media — as a knowledgeable and engaging speaker and as a relatable professor. Our students request industry experts and Sabrina surely delivered!"
Sabrina Kizzie is scheduling talks at colleges and universities around the country. Contact Adrienne Irizarry at Leviosa Communication to discuss scheduling an appearance for 2018.
About Sabrina Kizzie
Sabrina Kizzie, is an instructor at the City University of New York Baruch College - Division of Continuing and Professional Studies. Ms.Kizzie achieved notoriety after being named one of the 25 Most Influential Women for 2014 by the Bronx Times. In 2016 she was honored as the 2016 Outstanding Instructor of the Year by City University of New York Baruch College - Division of Continuing and Professional Studies for her exemplary performance in the subjects of Marketing and Social Media. She was also recognized by the Riverside Club of the National Association of Negro Business and Professional Women's Clubs, Inc. as the "2016 Woman of the Year." She received both a Masters of Public Administration and Bachelor of Science in Marketing from Long Island University, Post Campus. She has more than 15 years of marketing experience and is recognized as a marketing expert, author and speaker. Learn more about Sabrina Kizzie at http://www.socialmediaglamour.com.