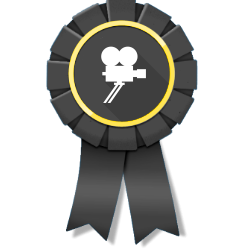 SAN FRANCISCO (PRWEB) November 27, 2017
10 Best Production has released its best video production company awards for this month, with a particular focus on Gold Front, Prominence Films, and Simple Story Video. As always, 10 best Production uses a wide array of research tools to determine which company is the leading video production business in any given month, so that consumers can make smart purchasing decisions.
Gold Front, a leading video production firm based in San Francisco, Calif., has earned considerable acclaim for its work in viral marketing and digital brand positioning. Aside from winning numerous awards within the industry, Gold Front has also helped its clients to garner widespread recognition in their respective fields. Their commitment to digital mediums has made them an important asset for a number of high profile brands, including Nike and Uber.
Prominence Films is a top video production company that has worked with clients across the country to develop materials for distribution on both traditional and digital channels. In addition to crafting commercials, Atlanta-based Prominence Films is also recognized for its work with crowdfunding campaigns and has played a key role in helping many projects to attract a wider audience. As a part of the agency's core philosophy, Prominence Films believes that its work should do more than just target certain demographics; it should resonate with them as well.
Rounding out the list of the leading video production businesses for the month is Simple Story Video, which is an Ontario-based firm. Although a relatively young agency, Simple Story Video's veteran talent have proven that they are just as capable of crafting high-quality commercials as any other agency. With talent available at each stage of production, Simple Story Video is able to help its clients create a unique commercial from the very beginning all the way to the final stages of post-production. With that in mind, it is easy to see how they have quickly risen in the ranks to become one of the best.
As a new monthly award, it will be interesting to see if these rankings hold for next month, or if 10 Best Production will discover a new hidden gem in the industry.
For more information, please visit http://www.10bestproduction.com.