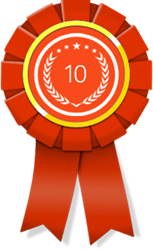 CHICAGO, Ill. (PRWEB) November 27, 2017
10 Best SEO is pleased to announce the winners of its Best SEO Agency awards for November 2017, with Straight North taking the top prize.
Every month, 10 Best SEO gives out a series of awards to the best companies in different arenas of the world of SEO. For November 2017, it is giving out multiple awards representing the top search engine optimization firms.
The title of Best SEO Agency goes to Straight North, a top SEO agency headquartered in Chicago, Illinois. This firm is not only a reliable, but also affordable. Any company that wants to start or redirect their online marketing strategy should look no further than this company for assistance. It is recognized all over for its extremely effective SEO campaigns that have brought its clients web pages so much success. When a company signs on for a partnership with Straight North, the company heavily prioritizes customer satisfaction and takes pride in the fact that it is responsive in all communications with its clients. The firm treats every one of its clients as an individual entity rather than approaching every website with a generic cookie-cutter method. As such, they recognize that each of their clients has a different goal and objective and then works to preserve the client's vision rather than simply following a series of generic steps for all clients.
Coming in second in this category for November is Ignite Visibility, a leading SEO agency that is based in San Diego, Calif. The company understands just how important online marketing is now a days in terms of building a successful enterprise. They are known for adding value to the websites of multiple clients, making drastic improvements to their bottom lines.
The number three contender on the list of top search engine optimization businesses is Boostability, located in Lehi, Utah. Though it is based in Utah, it also has offices in Melbourne, Montreal, Amsterdam, and Berlin. Currently, there are more than 400 employees that work with the company, and it has successfully served more than 26,000 clients. The company has the objective of helping small businesses grow. It does so by using excellent SEO marketing techniques that are meant to bring the websites of their clients into the top three positions on results that appear on any search engine.
For more details about this month's winning firms, please visit http://www.10bestseo.com.