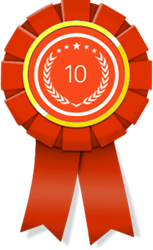 GREENWOOD VILLAGE, Colo. (PRWEB) November 29, 2017
10 Best SEO—an online publication that ranks digital marketing agencies that provide search engine optimization (SEO) services—recently released a list of the best companies in its "Best Reputation Management Agency" category. The top three businesses recognized for November 2017 are InternetReputation.com, SEO Image, and Ignite Visibility.
Online reputation management (ORM) refers to the influencing, controlling, or repairing of a company's or individual's reputation on the Internet. By employing SEO tools, some digital marketing agencies can help professionals or businesses boost their respective reputations—and, by consequence, revenue and sales—by ensuring that people like who they are and what they represent.
According to 10 Best SEO, the best ORM company is InternetReputation.com. What makes this Greenwood Village, Colorado-based agency stands out from most other agencies is the availability of a free reputation analysis, which is initiated by filling out a form on its website. Also, InternetReputation.com has built a reputation as being one of the best online removal service companies in the industry; it offers mugshot, arrest record, revenge site removal services, among others. InternetReputation.com is listed on the Inc. 5000 as one of the fastest-growing companies in the country.
At number 2 on the list of best reputation management agencies is SEO Image, which is based in New York City and has been around since 2002. The agency works with companies to ensure that they are seen in a positive light. SEO Image develops campaigns targeting social media channels and search engines to strengthen corporate brands, keep companies in sync with their shareholders, and help boost brilliant thought leadership. SEO Image is also notable for providing a wide range of free digital marketing tools, such as sitemap generator, keyword density checker, and search engine spider simulation tool.
At number 3 is Ignite Visibility, which has been perennially ranked by industry experts as one of the top digital marketing agencies in the country. Based in San Diego, Calif., Ignite Visibility is a leading ORM company that assesses the company's online reputation to customize the right plan to implement. The agency deals with sticky posts, including negative reviews, and helps amplify the positive things about the client, such as a new product, a testimonial, a press release, or a case study. Ignite Visibility also encourages the creation of reviews to offset sticky negative content that cannot be erased.
For more details about the November award winners, visit http://www.10bestseo.com.