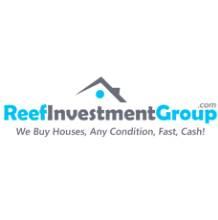 Carlsbad, CA (PRWEB) November 27, 2017
Reef Investment Group (reefinvestmentgroup.com) has announced that company will pay closing costs for houses sold to it during this holiday season.
"Reef Investment Group knows how busy and expensive the holiday season can be," explains company co-owner Ryan Call. "So, we are making it a little easier for those that need to sell their homes over months of Thanksgiving and Christmas. In addition to our ability to quickly buy your home for cash, reliving you of having to do repairs, pay a commission to a realtor, or even clean and stage the home, now you can put even more of your hard-earned equity in your pocket by letting us take care of those closing costs."
"It's easy to compare the difference and to see why you should sell your home to Reef Investment Group. No fees, no commissions, no closing costs, no appraisal required, and no waiting for the home to be sold! Reef offers immediate all-cash offers so you can simply sell your home and move on with your busy life. Forget multiple showings to looky-loos. Reef is the only one checking out your home, and you don't even have to clean it up first," highlighted Call.
Reef Investment Group offers a new and progressive way to sell homes fast, and to retain more equity.
To learn more, visit reefinvestmentgroup.com/sell-your-house/.
About Reef Investment Group
Reef Investment Group is a cash home buyer that provides a fair all-cash offer for your home within 24 hours of contact. Sellers to Reef Investment Group can choose their own closing date, even if the house has rental tenants or is in terrible condition – all types of homes in any condition, and those with and without tenants, can receive a cash offer. Repairs, renovations and staging are not necessary. Reef wants your home as is, where is, in San Diego County, CA. Call us for a fair cash offer on your house to sell it fast with zero contingencies.
Contact Details:
Ryan Call
Reef Investment Group
2604 B El Camino Real #246
Carlsbad, CA 92008
Phone: (760) 888-6406
Source: Reef Investment Group
###