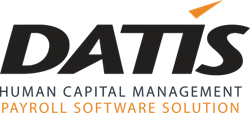 His knowledge and experience of our market will be a valuable asset to DATIS as we continue to grow and improve year after year.
TAMPA, Fla. (PRWEB) November 27, 2017
DATIS HR Cloud, Inc. is excited to announce the hire of Robert Bennett as the new Director of Marketing and Sales. With years of experience working with cloud based solutions, Bennett brings his exceptional skill set and reputation to the company's leadership team. Bennett officially assumed the new role on November 20, 2017.
"Rob is a great addition to our team and we're excited to see what he can do. His knowledge and experience of our market will be a valuable asset to DATIS as we continue to grow and improve year after year." said Erik Marsh, CEO of DATIS HR Cloud.
Bennett joins DATIS with over 20 years of combined sales and marketing experience and has previously held the title of Vice President of Sales at SkillSurvey, a cloud-based reference check service that works closely with the Healthcare and Education industries. At SkillSurvey, Bennett was responsible for managing a sales team, developing marketing strategies, and increasing his company's account numbers.
As a graduate of Stockton University, Bennett earned a degree in Political Science. Prior to joining SkillSurvey, Bennett held positions at Global HR Research, CareerBuilder, and AT&T. Throughout his numerous years in the sales and marketing industry, he has gained extensive experience in marketing research, account management, cloud-based technology, and strategy execution.
Bennett will be a crucial member of the DATIS team, providing strategic input regarding all major business decisions, including the shaping of company objectives. His core responsibilities will include oversight of the marketing and sales teams, strategic development, client acquisition, and meeting sales and marketing objectives. The entire DATIS organization is excited about Bennett's potential and looking forward to a successful future together.
About DATIS
DATIS brings together the best in cloud technology, industry expertise, and superior customer service to deliver a holistic Human Capital Management and Payroll Software that manages the entire employee lifecycle in one cloud-based workforce application. Built on a foundation of Position Control, the DATIS software is a completely configurable solution designed to enable nonprofit organizations to increase compliance and revenues while reducing expenses and risks. Visit http://www.datis.com to learn more, or follow us on LinkedIn, Twitter, Facebook, Google+, and Instagram.
Press Contact:
James Clark
Content Marketing Specialist
DATIS HR Cloud, Inc.
jclark@datis.com
201-486-2197
http://www.datis.com