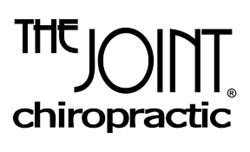 SCOTTSDALE, Ariz. (PRWEB) November 28, 2017
Ol' St. Nick will surely have a crick in his neck and a sprain in his spine after his hectic holiday and epic Christmas Eve journey. So to give back, The Joint Chiropractic (NASDAQ:JYNT), a national chiropractic franchise, is giving all those who suit up as Santa the present of free spinal adjustments from now through the end of the year.
Santa will need it all right. Scientists estimate Santa travels 1,800 miles a second, hauling 2 million tons of toys with a sleigh run by 600-pound reindeer. He must crisscross the globe, shimmy down chimneys, pile presents under the tree and crawl back up to the roof and repeat zillions of times. This is after the poor guy and his helpers sat for weeks in crowded shopping malls with cranky kids and purring pets on their laps. Then they pull countless all-nighters at the North Pole, so Johnny gets his video game and Sally gets her baby doll on time!
Santa, We have your back!
To help, Santa will get free spinal adjustments at the Joint Chiropractic franchises nationwide. From Black Friday (Nov.24) through Dec.31, 2017, anyone dressed in full Santa costume can come in for a free back adjustment to any of the nearly 400 The Joint Chiropractic franchises in the U.S. (One free adjustment per Santa. No appointment necessary.)
"We want to help Santa, his helpers and anyone who has neck and back pain that's aggravated during the hectic holiday season with all the shopping, decorating and traveling," says Peter Holt, Chief Executive Officer of The Joint Chiropractic. "We will give Santa and his helpers free back adjustments because they do so much for all of us. It's the season of giving and there's no better gift than the gift of good health. Plus, we have discounted packages for busy families who want to get in to see our docs with no appointment to get immediate relief."
The nearly 400 The Joint® Chiropractic clinics across the country offer a safe, natural, drug-free approach that allows families to get affordable, quality chiropractic care on their terms. Appointments are not necessary to accommodate busy families. Clinics are open evenings and weekends and insurance is not needed. The Joint's membership plans and packages mean visits are often less costly than most insurance copays.
About The Joint Corp. (NASDAQ:JYNT)
Based in Scottsdale, Arizona, The Joint is an emerging growth company that is reinventing chiropractic by making quality care convenient and affordable for patients seeking pain relief and ongoing wellness. Its no-appointment policy and convenient hours and locations make care more accessible, and affordable membership plans and packages eliminate the need for insurance. With nearly 400 clinics nationwide and more than 4 million patient visits annually, The Joint is a key leader in the chiropractic profession. For more information, visit http://www.thejoint.com or follow the brand on Twitter, Facebook, YouTube and LinkedIn.
Business Structure
The Joint Corp. is a franchisor of clinics and an operator of clinics in certain states. In Arkansas, California, Colorado, Florida, Illinois, Kansas, Minnesota, New Jersey, New York, North Carolina, Oregon, Pennsylvania, Tennessee and Washington, The Joint and its franchisees provide management services to affiliated professional chiropractic practices.