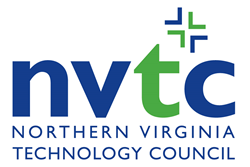 HERNDON, Va. (PRWEB) November 28, 2017
The Northern Virginia Technology Council (NVTC) today announced that this year's TechCelebration: NVTC's Annual Banquet will be held on December 11 at The Ritz-Carlton, Tysons Corner. The event will feature Senator John McCain and the announcement of the winners of the 2017 Tech Awards and the 2017 Veteran Service Award.
Sen. McCain will make remarks in accepting the Pinnacle Award for his extraordinary leadership and service to our country. In addition, NVTC will announce the winners of the 2017 NVTC Tech Awards, an awards program honoring influential leaders and innovative companies in our region's technology community, and the 2017 NVTC Veterans Employment Initiative (VEI) Veteran Service Award, sponsored by Monster.com and Military.com, which recognizes an NVTC company that has demonstrated a superlative level of engagement with the VEI and support to the Veteran and military communities.
Congratulations to the following finalists:
Tech Patent of the Year:
BluVector
Deque Systems
The MITRE Corporation
Vencore
Tech Executive of the Year:
Matt Calkins, Appian
Tom Davidson, EVERFI
Kim Hayes, The Ambit Group
Larry Prior, CSRA
Grant Verstandig, Rally Health
Tech Company of the Year Under $50 Million in Revenue:
Mobile Posse
REAN Cloud
Unanet
Verodin
Whereoware
Tech Company of the Year Over $50 Million in Revenue:
Appian
DMI
Excella Consulting
GuidePoint Security
ICF
VEI Veteran Service Award:
CACI International Inc
IntelliDyne, LLC
Micron Technology
PRISM Inc.
DATE:
Dec. 11, 2017
TIME:
5:30 – 6:30 p.m. Registration and Networking
6:45 – 9:15 p.m. Dinner and Program
LOCATION:
The Ritz-Carlton, Tysons Corner
1700 Tysons Blvd
McLean, Va. 22102
REGISTRATION:
To register as a member of the press, please contact Alexa Magdalenski at
703-904-7878 ext. 207 or email amagdalenski(at)nvtc(dot)org.
The event is free for press but advanced registration is required. Press credentials are required for entry.
# # #
The Northern Virginia Technology Council (NVTC) is the membership and trade association for the technology community in Northern Virginia. As the largest technology council in the nation, NVTC serves about 1,000 companies from all sectors of the technology industry, as well as service providers, universities, foreign embassies, nonprofit organizations and governmental agencies. Through its member companies, NVTC represents about 300,000 employees in the region. NVTC is recognized as the nation's leader in providing its technology community with networking and educational events; specialized services and benefits; public policy advocacy; branding of its region as a major global technology center; initiatives in targeted business sectors and in the international, entrepreneurship, workforce and education arenas; and the NVTC Foundation, a 501(c)(3) nonprofit charity that supports the NVTC Veterans Employment Initiative and other priorities within Virginia's technology community. Visit NVTC at http://www.nvtc.org.