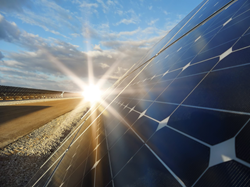 LAS VEGAS (PRWEB) November 28, 2017
Utah-based Solar company, Solstice Energy, has announced its expansion into the Nevada Solar market with a new office opening in North Las Vegas on November 28, 2017.
Solstice Energy is a subsidiary of Solstice Homes, an award-winning Utah developer. Since 2001 Solstice has been developing communities, building solar homes, and installing PV solar solutions with offices in Utah, California, Arizona, Massachusetts and now in Nevada.
With Solar industry expert, Todd Verk, on board as Vice President of Business Development, Solstice anticipates rapid and steady growth within the state as solar sales are on the rise. Verk's 14+ years' experience in the solar business, combined with Solstice's expertise and background building solar homes, brings a combined 30 years of experience and stability to the Nevada market.
"I have chosen to work with Solstice because of their integrity, credibility and history in the solar home market, and I am excited to grow the business in Nevada and nationwide," says Todd.
To learn more about Solstice Energy call the Las Vegas office at one of the numbers below:
Solstice Energy, LLC
ATTN: Todd Verk
Vice President of Business Development & General Manager for Nevada
(702) 823-4699 Main office - general information
(702) 342-8625 Free estimates