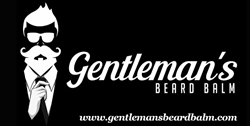 LOS ANGELES (PRWEB) November 27, 2017
Gentleman's Beard Balm, the supplier of popular facial hair products for men will participate in this year's Cyber Monday sales. Cyber Monday falls on Monday, November 27 this year, and Gentlemen's Beard Balm will offer 20% off on all beard care products available on their website using the coupon code Cyber during checkout. According to a company spokesperson, "The holidays are a time to stock up on beard care products for personal use or for gifts. Our Cyber Monday sale gives customers the chance to do just that and purchase some of our most popular beard care products at a significant discount."
Gentlemen's Beard Balm stocks a wide variety of beard balms, beard oils and beard grooming kits, and they will all be 20% off on Cyber Monday. The company offers eight styles of beard balm, each with its own unique scent. Customers can choose from popular scents like peppermint and vanilla to more masculine scents like lumberjack and Jack Daniel's whiskey. There is also an unscented balm.
The Gentlemen's Beard Balm website also features eight scents of bear oil for men who want to keep their beards soft and smooth. In addition to the balms and oils, the company offers full beard grooming kits that feature one balm, one oil and a beard grooming comb.
Gentleman's Beard Balm features products that are handmade and that offer men superior comfort and effectiveness. All of the beard balm and mustache wax is made with all natural ingredients to protect the skin and keep it healthy and strong.
The Gentlemen's Beard Balm eCommerce site is currently offering the full selection of products and is available at http://www.gentlemansbeardbalm.com. Gentleman's Beard Balm also has a presence on Facebook, Twitter, Google+ and Pinterest.