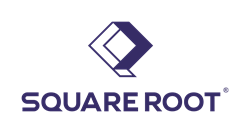 AUSTIN, Texas (PRWEB) November 28, 2017
Square Root, creators of enterprise store relationship management software CoEFFICIENT®, today announced a five-year partnership with Subaru of America, Inc. ("Subaru") to improve retailer performance, overall sales, and profitability. Subaru, winner of more 2017 Kelley Blue Book awards than any other automotive brand in the country, plans to deploy CoEFFICIENT among their field teams to facilitate consultative, data-driven conversations around contact management and performance metrics.
By integrating data from their operational systems, Subaru will implement CoEFFICIENT across their retail network, equipping field and dealer personnel to act on data-driven insights, achieve alignment throughout the organization, and strengthen sales performance -- improving field/retailer consultations, operations, and profitability.
Using data science through dynamic, adaptive dashboards, CoEFFICIENT offers a comprehensive solution for automotive enterprises like Subaru. The platform delivers the right data insights for field personnel -- helping them create action plans that drive change across dealerships. Together, the partnership enables direct support for each brand to better help and create solutions that drive positive results for everyone.
"Subaru's retailers and field personnel are pivotal to the brand's performance and success," said Chris Taylor, CEO of Square Root. "Subaru has been looking to implement technology for their organization that will help to easily and efficiently align dealerships with corporate initiatives. We are excited that they chose CoEFFICIENT to help optimize their field teams and look forward to working with them as the platform that supports continued growth."
True to their brand values, the agreement complements each organization's commitment to doing good and building strong relationships for their partners, customers, and communities. Subaru's Love Promise, encourages and celebrates its pledge to do good and show love through action, while Square Root's philosophies of THINK BIG - DO BIGGER and PARTNER, center on the idea to solve any challenge, and work together to help each other succeed.
"Subaru is a leader in the automotive industry, both technically and culturally," said Brad Bowers, Strategic Account Executive at Square Root. "We're proud to work with a brand with shared values that are grounded in dedication to partners and commitment to do whatever it takes to solve business challenges."
CoEFFICIENT continues to make companies more agile and helps empower data-driven decision making for a growing roster of multi-unit retail and automotive enterprises. To learn more about Square Root and their Store Relationship Management platform, visit http://www.square-root.com.
About Square Root:
Square Root unlocks the power of data for the world's leading automotive and retail brands. Powered by predictive analytics, AI and machine learning, its store relationship management platform, CoEFFICIENT®, delivers actionable insights that drive performance. Founded in 2006 and headquartered in Austin, Texas, Square Root was named the second best small company to work for in the U.S. by Fortune Magazine. For more information, visit http://www.square-root.com.