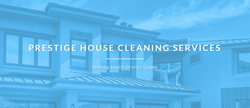 LAKE FOREST, Calif. (PRWEB) November 28, 2017
Prestige Cleaning Orange County is now offering their house cleaning services in Laguna Niguel and Mission Viejo. The company had been now for their expert cleaning and customer service in South Orange County for years, and now the residents of these two new communities can take advantage of their cleaning services. According to a Prestige Cleaning OC spokesperson, "We are thrilled to bring our house cleaning services to Laguna Niguel and Mission Viejo. The residents of these two communities will soon be able to take advantage of our expert cleaning professionals, just like other communities have for over 20 years."
The services offered include expert cleaning in kitchens bathrooms, living rooms and bedrooms, as well as trash take out. If requested, cleaning staff can offer window cleaning, laundry services, patio area cleaning, and pet area cleaning.
Prestige Cleaning OC has been offering services throughout Orange County for over 20 years. They are known for their customer service and expert cleaning. The company even carries protector's insurance in the event that an accident occurs while cleaning. One aspect of their service that is unique is their ability to customize services for each client. For minor additional charges, the cleaning staff will provide cleaning services where the client prefers.
Prestige Cleaning OC is locally owned and operated and serves multiple communities in Orange County. These include, Dana Point, Irvine, Ladera Ranch, Lake Forest, Laguna Beach, Laguna Hills, Newport Beach, Rancho Santa Margarita, San Juan Capistrano, San Clemente, Trabuco Canyon, and all of South Orange County.
Residents of Laguna Niguel and Mission Viejo can learn more about Prestige Cleaning OC by visiting http://www.prestigecleaningoc.com or calling 949.310.4282. Those interested in Laguna Niguel or Mission Viejo house cleaning services can call this number to receive a free estimate.