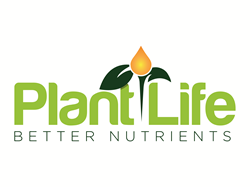 Plant Life provides its competitively priced, fully- loaded, Macronutrients with 3 - 6x the amount of N-P-K, including secondary and Micronutrients, as many of its competitors.
DELRAY BEACH, Fla. (PRWEB) November 28, 2017
Fertilizer industry veteran, Scott Doggett, and serial entrepreneur, David Ellerstein, have partnered to found Plant Life and create an innovative line of nutrient rich, liquid and dry fertilizers designed to ensure optimum nutrient availability for plant health and high yields.
Plants, like humans, require a proper regimen of nutrition to build immunities for a healthy sustainable lifecycle. Plant Life takes the philosophy of sustainability a step further by implementing top-shelf ingredients into all their concentrated fertilizers and focusing their efforts on the plants ability to thrive.
Plant Life Co-Founder, Scott Doggett, commented, "Plant Life's core mission is providing a more fully loaded nutrient rich product synergistically formulated with components to heighten the nutrient uptake and activate the plants natural defense mechanism for increased tolerance to environmental stresses and maximize its growth potential."
David Ellerstein added, "We tapped into six generations and over 160 years of experience to create Plant Life. With that industry experience we can provide growers of all levels with well formulated fertilizers solutions tailored to their specific crop needs."
Plant Life has also called on another expert with roots in the fertilizer industry to join the team as a partner and member of its Board of Advisors. Grant Platz, was born into the fertilizer industry and makes up the third generation of his family owned fertilizer manufacturing company. His interest for this new venture with Plant Life stems from his passion to help people grow.
Platz commented, "It has been exciting working with Plant Life to create these comprehensive products that have been formulated from a plant health perspective. We utilize unique components to increase the plants ability to take up necessary nutrients and improve stress tolerance. I am confident that growers will see their plants experience elevated levels of health and vigor, as well as an increased ability to push rewarding yields."
To learn more about Plant Life's nutrient rich products please visit http://www.plantlifeco.com.
About Plant Life
With over 160 years of combined experience in the fertilizer industry, Plant Life offers the professional grower an unparalleled level of nutrient expertise. The Doggett family name has been synonymous as the leader in fertilizers since the 1920's. The collaborative resources and breadth of practical knowledge has allowed Plant Life to develop an unparalleled line of nutrients targeted to the burgeoning greenhouse market and other B2B enterprises. Plant Life is undeniably creating a new market benchmark for which all to be measured. Learn more at http://www.plantlifeco.com. Media Contact, David Ellerstein +1.561.302.6118