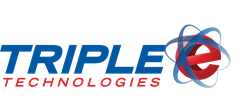 Our company is all about innovation. If we see a need, we will find a way to develop a solution that meets and exceeds that need.
POST FALLS, Idaho (PRWEB) November 28, 2017
Triple E Technologies, LLC (Triple E), a leading provider of software solutions for convenience stores and fueling sites, has unveiled an enhanced version of their Sentinel Island Card Reader that displays live fuel prices and custom prompts. The enhancements are direct responses to stricter unattended fueling requirements in certain markets and are part of Triple E's plan to create an all-in-one solution for these types of locations.
The pricing feature eliminates the need to invest in expensive price signs. Site owners can update their fuel prices from their sites utilizing the OneTouch Suite software, and the prices displayed on the Sentinel will be updated immediately.
They can also create custom display prompts, such as user agreements or special promotional discounts. Customers' responses to these prompts are linked to their accounts and stored in the software, providing an efficient tracking method for site owners.
Unattended fueling locations in multiple states require customers to sign a safety agreement prior to fueling – the Sentinel's new custom display feature addresses this requirement by displaying a set of standard safety agreements that customers can interact with at the pump.
"We realized that these locations needed a better solution," said Dan Eloe, Triple E CEO/GM. "Our enhanced Sentinel gives site owners the ability to remotely manage all aspects of their unattended fueling locations while still maintaining compliance with local regulations."
"Our company is all about innovation. If we see a need, we will find a way to develop a solution that meets and exceeds that need. That's the Triple E advantage."