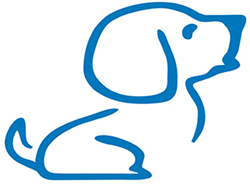 VERO BEACH, Fla. (PRWEB) November 29, 2017
For the last two years BlueDog CEO, Ron Dichter, has been a Forbes Financial Council contributor at Forbes.com. From offering advice to small business dealing with hurricane-related slowdowns to the complexities of interchange rates, and biometric security. Before we dive into 2018, we want to quickly recap the most popular articles from 2017.
#5: After Hurricanes Irma, Jose And Maria, Some Thoughts On Preparing Your Business For The Next Storm
--- How to keep your staff focused and productive while sitting in the cone of uncertainty.
[Read More
#4: On The Lost Art Of Math
--- What are we losing when we don't appreciate the importance of basic mathematics and it's every day application?
[Read More
#3:Biometrics: Are We Going Too Far?
--- How the pervasive application of biometrics underscores how often convenience, privacy, and security are incompatible concepts.
[Read More
#2: How Interchange Affects Your Credit Card Transactions Profits
--- You don't need to understand Interchange to understand how interchange can impact your bottom line.
[Read More
#1: Should I Pay With My Debit Or Credit Card?
--- The benefits of using your credit card go well beyond cash-back and airline miles.
[Read More
A better-informed society benefits everyone and one way we're able to inform people is by sharing our knowledge and expertise with those who are hungry for information. We love that Forbes allows us to amplify our voice and spread information through monthly contributions, and we're looking forward to covering an exciting array of topics in 2018.
If you're hungry for information and want something more than a once-monthly article, be sure to subscribe to the BlueDog Blog where you can find contributions from BlueDog staff on a wide variety of topics.
For more information on BlueDog, the BlueDog Blog, or BlueDog CEO Ron Dichter, visit them on the web at yourbluedog.com or stop by their Vero Beach Headquarters.