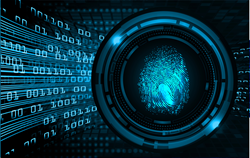 Our new Sales Fracking Buyer Intent Data service puts enormously valuable insights within affordable reach of SMBs with complex sales lead gen and pipeline management challenges.
BOSTON (PRWEB) November 30, 2017
Consilium's new Sales Fracking™ Buyer Intent Data Service fills huge gap in B2B complex sales lead generation and sales pipeline management technology with what G2Crowd calls "the ultimate conversion tool."
Companies invest in digital marketing to attract new leads and nurture existing ones. It's better than cold calling, but it's inefficient. Difficulty ranking for many terms across personas and buying journeys, low typical search click through rates, and average visitor to lead conversion rates combine to mean most companies actually only interact with a small percentage of their total addressable prospect market.
Buyer intent data, long expensive and the domain of only big players, connects the dots between prospect intent, lead generation and sales process.
Understanding what prospects and customers are thinking based on their interactions across the web, in addition to your digital properties, provides situational awareness that enables sophisticated workflows and personalization.
"I've watched B2B sales & marketing teams struggle to overcome the gap between great results from digital marketing lead generation and the potential market opportunity." says Ed Marsh. "Our new Sales Fracking Buyer Intent Data service puts enormously valuable insights within affordable reach of SMBs."
Unlike other purveyors of buyer intent data, Consilium's Sales Fracking Data service delivers actual contact details (including first & last name, title, company, email address, phone and description of their activities) rather than correlated activity with other contact details by IP address. Developed by a Johns Hopkins data scientist, this service provides actual data of buyer intent rather than interpolated guesses.
Consilium's Sales Fracking Data Service monitors news and event interactions, competitor site downloads, influencer follows and key search term activity. The service is customized for each client for targeted company and prospect profile details, along with key terms, competitors, customers and more. It's been shown to accelerate sales cycles by 82% and provide leads which close at rate of 50%.
Marsh continues "For B2B complex sales teams this is like Christmas has come early. If I'd had this when I was selling I can only imagine how fun it would have been. Sales Fracking Buyer Intent Data has mind-blowing potential for savvy revenue growth teams."
Companies can learn more about use cases, pricing and details, and can subscribe to the service at https://www.consiliumglobalbusinessadvisors.com/sales-fracking-data-for-predictable-growth.
About Ed Marsh: Ed has 25 years of experience in industrial marketing, sales & management. He's a HubSpot tiered partner and has helped a number of B2B companies achieve revenue growth success by coaching and developing their internal teams using this model. He's a graduate of Johns Hopkins, a former Army Airborne Ranger, NACD Board Director Fellow and member of the Association for Corporate Growth. He's also an experience international businessman and Export Advisor to American Express's Grow Global program.