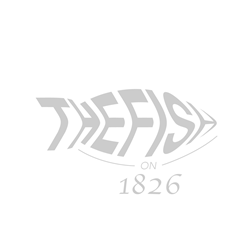 MIAMI (PRWEB) November 28, 2017
The Fish on 1826 is becoming one of the go-to spots of the city with its premier seafood specials, lounge vibes, and frequent interchanging weekly events after recently opening this past September. The restaurant and lounge is located in the midst of all the well-known hotels of art deco, "Shore Club", SLS, Delano and Setai, right on Collins Avenue. Using fresh ingredients that are sourced from admirable local companies, new creative techniques, and palate pleasing combinations, the Miami Beach restaurant creates and serves Mediterranean-inspired dishes for people who are looking for a high-quality dining experience with a twist of elegance.
The menu offers a variety of rare dishes, like a large variety of raw oysters, a grilled octopus appetizer, delicious handcrafted salads, freshly-caught and uniquely prepared fish, handmade pastas, and hearty meats. You can find the perfect drink to compliment your meal with the restaraunt's menu of unique cocktails crafted by their in-house mixologist, dessert drinks, and wide selection of wines.
For a more lively atmosphere, The Fish on 1826 also has a luxurious lounge on the third floor. The lounge features an illuminated bar that serves unique cocktail creations, tasty dessert drinks, a wide selection of wines, champagnes, tequilas, special rums, and other great drinks. Along with the drinks, guests can also enjoy tapas-style dishes, fresh seafood towers accompanied by luxurious bottles of Champagne. The high-tech lit walls create an exclusive fun atmosphere for a sports night, low-key late night hang out, or a dancing night. The impressive scenery grabs everyone's attention. In addition, with varying nightly DJ's, the lounge is open till 3am making it the perfect place to drink and dance the Miami nights away. If you're looking for a more private, exclusive experience, head up to the fourth floor for a VIP setting that includes personal tables, lounge seating, bottle service, and the chef's private special menu.
The Fish on 1826 brings unique flavors and combinations to South Beach, allowing locals and visitors to experience the specialities of the sea. The creative seafood dishes, diverse menu, and magnificent setting all contribute to making the Fish on 1826 one of the best seafood restaurants in Miami.
For a complete menu, reservations, and more information about The Fish on 1826, please visit https://www.thefishon1826.com. Follow us on instagram @thefishon1826 and on facebook for exclusive updates and news blasts!
About The Fish on 1826
The Fish on 1826 is a premier seafood restaurant and lounge in Miami Beach Florida. The menu features Mediterranean-inspired dishes, a collection of hand-crafted cocktails, and a full bar. The restaurant also features a lounge and VIP area, perfect for a night of fun in Miami!