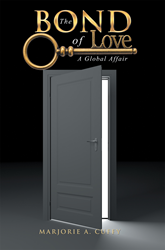 ORLANDO, Fla. (PRWEB) November 28, 2017
Author Marjorie A. Cuffy has recently released her new book, "The Bond of Love," an exposition on love that examines the all-encompassing role of love as the biggest element at work in our world.
The book delineates the many facets of love and acts as a guidepost to achieving wholeness. In the book, Cuffy reveals the existential values that are at interplay within the universe, and asserts love is the guiding force behind everything that lives and everything we do.
According to Cuffy, love is the uniting force in the world, but people have turned away from it for desires like greed, lust, wrath. The book talks about how we can come back from this.
"There is so much injustice and disunity in the world," Cuffy said. "I want people to remember that we are all interconnected, and a sense of wellbeing is the way to fix the chaos in the world."
"The Bond of Love" will inspire people to make a change in the world by aligning with our true nature, which is love.
"The Bond of Love: A Global Affair"
By Marjorie A. Cuffy
ISBN: 978-1504384568 (softcover); 978-1504384582 (hardcover); 978-1504384575 (electronic)
Available at the Balboa Press Online Bookstore, Amazon and Barnes & Noble
About the author
Marjorie A. Cuffy is awakening to the call of love. She has been brought forth to be the scribe of primer on love, that is the expression of the Father's love. As she awakens to the promise of all that is of love, she will be forthright in her delineations on love to assist the children of God to understand the true nature of being one with the all, as the seminal nature of being. To learn more about Cuffy, please visit http://marjorieacuffy.com.
Review Copies & Interview Requests:
LAVIDGE – Phoenix
Kalin Thomas
480-648-7560
kthomas(at)lavidge(dot)com
General Inquiries:
LAVIDGE – Phoenix
Mark Flores
480-648-7534
mflores(at)lavidge(dot)com