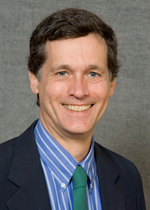 We strongly believe that attending Pittcon continues to be an excellent value.
(PRWEB) November 30, 2017
The Registration Committee today announced that conferee registration is now open for Pittcon 2018, the world's premier annual conference and exposition for laboratory science. The event will be held February 26 through March 1, at the Orange County Convention Center in Orlando, Florida.
The discounted registration fee of $190 is available through February 5, 2018 ($325 after 2/5). This affordable price includes unlimited week-long access to the exposition, technical sessions, Conferee Networking sessions, the Wallace H. Coulter Lecture, the Plenary Lecture, Employment Bureau, and all amenities of the event. Pittcon offers an Expo Only pass for $100 giving the attendee unlimited access that is restricted to the expo floor. Discounts are available for groups, students and short courses.
Registration Chairman Joseph Grabowski commented, "We strongly believe that attending Pittcon continues to be an excellent value. In addition, we offer several registration options to meet a variety of our attendees' needs such as a student discount, an Expo Only pass, One Day registration, and Free Admission Thursday."
Pittcon is also pleased to announce its renewed partnership with Experient, a leading registration company in the Meetings & Events Industry as one of the best-known and most respected brands in the world.
When asked to comment on the partnership with Experient, Pittcon Registration Coordinator Shelley Simpson-Forget remarked, "We continually strive to enhance the registration experience for our conferees, and Experient's technology is strategic to the process." She adds, "This year, attendees will be able to purchase tickets to various Conference social events as part of the registration process.
All of us at Experient are thrilled to be working with Pittcon," said Michael Guerriero, Experient's division president. "As Pittcon seeks to provide remarkable event experiences to their conference conferees, exhibitors, sponsors and stakeholders, Experient will be supporting them with our unified suite of services and technology in the areas of registration, lead retrieval, and session tracking. All of these industry-leading solutions will deliver more data and analysis than Pittcon has received before. It will truly be a situation where all conference stakeholders win."
Visit http://www.pittcon.org to get more information and to register.
About Pittcon
Pittcon® is a registered trademark of The Pittsburgh Conference on Analytical Chemistry and Applied Spectroscopy, a Pennsylvania non-profit organization. Co-sponsored by the Spectroscopy Society of Pittsburgh and the Society for Analytical Chemists of Pittsburgh, Pittcon is the premier annual conference and exposition on laboratory science. Proceeds from Pittcon fund science education and outreach at all levels, kindergarten through adult. Pittcon donates more than a million dollars a year to provide financial and administrative support for various science outreach activities including science equipment grants, research grants, scholarships and internships for students, awards to teachers and professors, and grants to public science centers, libraries and museums. Visit http://www.pittcon.org for more information.
About Experient
Experient, a Maritz Global Events Company, leads the Meetings & Events Industry as one of the best-known and most respected brands in the world. This reputation is earned with each meeting, convention, tradeshow, conference, sporting event and exhibition produced for clients. Professionals are dedicated to Perfecting the Event Experience® through experience design, attendance building, risk management and security, revenue generation and cost savings, and event intelligence. Across the globe, association, tradeshow, sports and government clients turn to Experient for the best in unified registration and housing, event planning and management, site sourcing and contract negotiation, mobile event platform, lead retrieval, data management and marketing. Experient creatively engineers and fully integrates the total event experience—one that is distinct, memorable and remarkable—while driving data analytics and bottom line results. Visit http://www.experient-inc.com for more information.