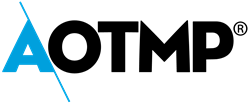 We are excited to partner with AOTMP to acquire Efficiency First® certification as a strategic next step in excellence.
INDIANAPOLIS (PRWEB) November 29, 2017
AOTMP is pleased to announce the participation of SeeClear Consulting in its Efficiency First® Vendor Solution Certification Program.
As part of the Program process, SeeClear will align its global telecom expense management solution capabilities with the Efficiency First® Framework, a standard for driving technical, financial and operational efficiency across enterprise fixed and mobile telecommunications environments.
SeeClear's participation in the Efficiency First® Vendor Solution Certification Program serves as an outward symbol of its commitment to excellence and desire to provide unparalleled solutions to its customers and the telecom and IT marketplace. Certification will be awarded upon meeting or exceeding top tier performance requirements.
"SeeClear supports the telecom portfolios of a variety of global companies; from small businesses to multinationals with mobile, fixed and ICT management requirements," stated Timothy C. Colwell, AOTMP SVP of Efficiency First® Adoption. "SeeClear's leadership sees the value in solution certification by AOTMP; and we look forward to supporting SeeClear as it works toward demonstrating and proving its TEM Solutions meet the standard for measuring performance in fixed telecom, mobile services and data networks."
"We are excited to partner with AOTMP to acquire Efficiency First® certification as a strategic next step in excellence," states Laura Coetzee, CEO. "Becoming AOTMP Efficiency First® certified will truly set us apart in the South African marketplace, aligning client experience with methodologies that will affirm our agnostic approach to Technology Expense Management, achieving true ROI and results for our clients."
ABOUT AOTMP
AOTMP is an information services company that helps organizations take their fixed and mobile environment to a greater level of performance and helps telecom vendors achieve excellence in creating value for their clients. Using information and analytics to drive efficiencies, performance and productivity, business solutions are based on their patented Efficiency First® Framework. For more information, visit aotmp.com.
ABOUT SEECLEAR CONSULTING
SeeClear Consulting (Pty) Ltd. is a woman-owned company. SeeClear™ aims to establish itself as the preferred technology expense management consultancy in South Africa, strategically positioning its methodologies to service any environment including small and mid-sized businesses as well as global enterprises. With its unique modular approach, SeeClear™ can manage and report on all IoT, mobile, fixed line and related ICT services, customised to align with each organisation's specific requirements.
The SeeClear™ Intelligible™ platform provides a vendor-agnostic repository with transparency across the Telecom and IT landscape. Reporting on all IT and Telecom usage, devices, products, services, technologies and commercials for all providers has never been easier — one dashboard rules them all. For more information, visit seeclear.co.za.