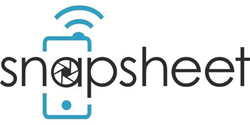 Chicago (PRWEB) November 29, 2017
Snapsheet, the industry-leading provider of virtual claims technology for the personal and commercial insurance marketplace, was named one of Chicago Inno's 2017 50 on Fire. Snapsheet was added to the annual list for its significant local presence and recent growth in the B2B tech category.
Chicago Inno recognizes Chicago-based companies for contributing to the growth of its vibrant tech scene by highlighting those who operate behind-the-scenes to drive the company's success. The list ranks local organizations based on nominations submitted by the community, with more than 300 submissions this year.
"We're thrilled to be recognized as one of Chicago Inno's 50 on Fire this year," said Brad Weisberg, CEO and co-founder of Snapsheet. "This is a true testament to the talented and passionate people on our team who constantly conceptualize new ways of solving problems and exceeding customer expectations. This creative and innovative mindset is the heart of Snapsheet."
Over the past year alone, Snapsheet has seen tremendous growth. The company raised $27 million in funding and plans to move into a new space this December to accommodate the influx of new hires throughout 2017 and expected hires over the next year.
"We've created a culture of innovation that continues to foster growth, and we look forward to continuing to 'heat up' the Chicago tech scene and beyond," said Weisberg. "I'm really looking forward to all of the growth ahead. It's an exciting time."
To see the complete list of Chicago Innno's 2017 50 on Fire Winners, please visit https://www.americaninno.com/chicago/50-on-fire/here-are-chicago-innos-2017-50-on-fire-winners/
About Snapsheet
Snapsheet is the pioneering provider of virtual claims technology to personal and commercial auto insurance carriers. The Chicago-based company services major auto insurance carriers through Snapsheet's Virtual Insurance Claims Exchange platform, improving the estimation process for auto repairs from virtual photo submission to final repairs and payment. For more information, visit http://www.snapsheetapp.com/.