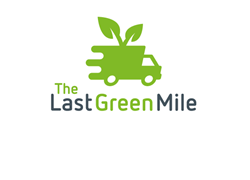 CALGARY, Alberta (PRWEB) December 04, 2017
Birkby Foods, and Last Green Mile work together to address the growing carbon footprint in freight transportation through the 'Last Green Mile'
Last Mile Distributors like Birkby Foods are successfully reducing their greenhouse gas impact through recognizable, and certified projects globally.
Birkby Foods has found the viable environmental solution that they have been looking for. With Routeique spearheading the movement, Birkby has identified the 'Last Green Mile;' a consumer-facing and credible solution addressing freight's carbon footprint with the highest standards in environmental performance. Last Green Mile uses the data gathered through Routeique's platform to calculate the greenhouse gas (GHG) emissions from Birkby Food's fleet of delivery vehicles. These emissions are then offset on a quarterly basis through the purchase and retirement of certified GHG credits."
"With a full fleet of trucks, the world's current environmental concerns, and the continued growth of freights carbon footprint, it became increasingly important we figured out a way to do our part," says Nichole Herman, Controller at Birkby Foods. "The 'Last Green Mile' program aims for carbon neutrality – now our emissions of carbon dioxide from our vehicles are 100% offset by the emission reductions achieved elsewhere."
Birkby Foods will be recognized for their actions by displaying a 'Last Green Mile' decal and will disclose their impact details in quarterly reports – the emissions will be quantified using factors that include type of vehicle, fuel efficiency, fuel type and distance traveled.
(Routeique is a cloud based software platform, and Industrial Internet of things (IoT) hardware device for vehicle and asset tracking; their software collects the data required for the 'Last Green Mile to ensure customers like Birkby Foods are accurately reporting for simple and transparent information flow. )