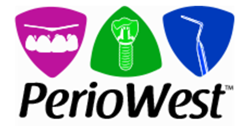 EDEN PRAIRIE, Minn. (PRWEB) November 29, 2017
New patients with periodontal pockets and bleeding gums in Eden Prairie, MN, are invited to visit Dr. Andres Sanchez, skilled periodontist, and take advantage of the promotion he is currently offering for LANAP® laser gum disease treatment. New patients can now pay $99 for an exam that will go towards their LANAP treatment.
Gum (periodontal) disease affects millions of Americans each year, but it is commonly left undiagnosed. In many cases, those who have the disease are unaware that they are affected. Unfortunately, gum disease can cause a variety of oral health problems if left untreated, including oral pain, gum recession and eventual tooth loss. Untreated gum disease has even been linked in recent studies to other systemic diseases including diabetes, heart disease and certain cancers. Dr. Sanchez is an experienced periodontist who is familiar with the many negative health effects gum disease can have. For this reason, he encourages patients showing common signs of gum disease, such as deep pockets in their gums, chronic bad breath and swollen or bleeding gums in Eden Prairie, MN, to seek immediate treatment.
To help make gentle laser-based treatment more available to patients with gum disease, Dr. Sanchez offers a promotion to new patients. They can now schedule an examination that costs just $99. If laser gum disease treatment is needed, the examination fee will go towards their LANAP treatments. The LANAP protocol is a gentle, minimally invasive method for treating gum disease. It targets bacteria without any incisions and does not require sutures once treatment is complete. Patients who receive treatment with the leading laser gum disease technology typically have very quick recovery periods, since the laser causes minimal trauma to the gum tissue and cauterizes the tissue to prevent post-operative bleeding. The laser is extremely precise and does not harm healthy oral tissue. It is also shown to assist in tissue regeneration and encourages reattachment of the gum tissue to the tooth.
Patients experiencing gum disease symptoms, including swollen gums, gum pockets or bleeding gums in Eden Prairie, MN, are urged to schedule an appointment with a skilled periodontist right away. Appointments with Dr. Sanchez can be scheduled by calling PerioWest at 952-479-4705 or visiting the website at http://www.periowestmn.com.
About the Doctor
PerioWest is a periodontal practice offering personalized dental care for patients in Eden Prairie, MN and the Twin Cities areas. Dr. Andres R. Sanchez received his Certificate & Master's Degree in Periodontics from the prestigious Mayo Clinic in Minnesota in 2004. He is a Board-Certified periodontist and a Diplomate of the American Board of Periodontology. In addition, Dr. Sanchez has been involved as a primary author in more than ten scientific papers published in major periodontal and implant dentistry journals. To learn more about Dr. Sanchez and the services he provides, please visit his website at http://www.periowestmn.com or call 952-479-4705.