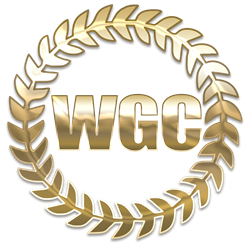 "It is great to see how the women of Las Vegas are embracing the mission of WGC. This project is a blessing and I am thankful for everyone who was involved." - Galit Ventura-Rozen, Las Vegas Chapter President
Las Vegas, Nevada (PRWEB) November 29, 2017
Easing the treatment experience for children with cancer is a must in today's world.
Every day a child is diagnosed with a critical or life-threatening illness. The child and his family then begin their journey through medical treatments, emotional and psychological pain and receiving support from people who provide medical care and beyond.
The Nevada Childhood Cancer Foundation is one of those organizations that really cares about its members. The foundation's mission is to work with the medical community to provide social, emotional, educational, financial and psychological support services and programs to families of all children diagnosed with a life-threatening or critical illness.
Britney Spears is an important supporter of this foundation and that is evident in her contribution with the Britney Spears Campus, which had its official grand opening on November 4th, at 11 AM, with an open house and a dedication from Britney Spears herself.
Women of Global Change, through the Las Vegas Chapter, joined the amazing foundation to build out and create a room at the Britney Spears campus for the Nevada Childhood Cancer Foundation, named the "Child Activity Room". This room will be the first place where children diagnosed with cancer will go when they arrive at the campus.
On July 21, 2017, Las Vegas Chapter members and other volunteers managed to gather $2.800 in donated items, $1.400 in monetary donations and $5.000 in donated services through the generosity of 35 donors, in order to create a fun, joyful and play-oriented place for these children. The WGC members have collected donations to paint the room, purchase furniture, toys, games, and more. The room came alive thanks to the architectural model by Destinations by Design and their contractors. This room, the first point of contact with the campus, which could be emotionally challenging, is now a welcoming place in which the children can relax, play, be creative, read and be as joyful as possible. The colors of the room inspire creativity and a focus on all the brighter side of things – as much as possible.
The Las Vegas Chapter of The Women of Global Change was honored and excited to contribute to the effort to provide emotional and psychological help to the children and their families in creative ways. Galit Ventura–Rozen, the President of the Las Vegas Chapter said that "with only opening this chapter at the end of January, it is great to see how the women of Las Vegas are embracing the mission of WGC. This project is a blessing and I am thankful for everyone who was involved."
Women of Global Change is an award-winning, international network of like-minded servant leaders who engage in global business networking to create things bigger than they ever could alone. Members participate in missions and humanitarian service projects for the betterment of themselves, their communities, and the world.
Founded in 1993, the non-profit Nevada Childhood Cancer Foundation serves more than 400 pediatric patients, survivors, and their families each year in Southern Nevada. More services will be added this year, especially due to the new 16,000 square foot facility, which combines more than 45 different services, which were previously located at two separate locations.
To find out more about making a donation (which are still being accepted) for the Nevada Childhood Cancer Foundation you can visit http://nvccf.org/
To learn more about upcoming meetings and projects of the Las Vegas Chapter of The Women of Global Change go to http://www.WomenofGlobalChange.com