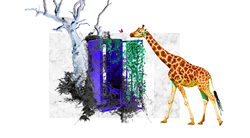 LOS ANGELES (PRWEB) November 29, 2017
Today, Mode[2] LLC (http://www.mode2.com) a highly specialized cloud developer announced the launch of new consulting and development services focused exclusively on building born-in-the-cloud applications, and migrating legacy application code to cloud native architectures, using Serverless, Microservices and Artificial Intelligence solutions.
Companies have migrated large numbers of existing application and workloads onto the public cloud, shutting down datacenters and automating with infrastructure-as-code. The majority of workloads on the cloud retained their original software architectures as part of the migration. Mode[2] believes that even more value is available from public Cloud by modernizing application architectures and codebases. The benefits are significant - removing infrastructure tasks, saving time maintaining custom application stacks, stopping paying for idle resources, and align I.T costs directly with business transactions.
"We're huge fans of building highly distributed systems that use AWS's platform and cloud native services," said Simon Plant, Mode[2]'s CEO. "AWS partners today are staffed with infrastructure skills and aren't embracing the disruption that Serverless and AI brings. Mode[2] offers a new approach, focused exclusively on building cloud native software and shedding legacy burdens. Our services are available either through coaching & training, pair-programming joint development, or Mode[2]'s cost-effective remote US delivery centers."
"AWS has matured Serverless technologies significantly in the last two years. AWS Lambda, API Gateway and DynamoDB are all now at the point where they have become the defacto standard to build websites, application back-ends and data processing. There's less to manage, you're more focused on the code you're writing and the user experience you're exploring. That's an important step forward for I.T productivity."
About Mode[2]
Mode[2] LLC (http://www.mode2.com) is an AWS Partner offering consulting and development services based across the U.S west coast, with locations in Los Angeles, San Francisco and Portland. We are expert cloud developers and Serverless architects, we help clients reduce their AWS bill by modernizing their software, and building new workloads that fuel innovation initiatives.