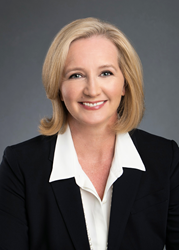 The EB-5 Practice Group at Scarborough Law consolidates the highly specialized resources required to advise and represent global investors.
Jacksonville, FL (PRWEB) November 29, 2017
The EB-5 immigrant investor program, administered by the USCIS, is designed for foreign entrepreneurs who invest either $500,000 in a targeted employment area or $1 million in an enterprise that creates at least ten full-time jobs for U.S. workers. If they meet either of these requirements, entrepreneurs and their spouses and unmarried children under 21 are eligible to apply for a green card (permanent residence).
"As the EB-5 program directly supports the growth of U.S. jobs, Scarborough Law is pleased to offer a dedicated EB-5 Practice Group to our clients," said Stephanie Scarborough, founder of Scarborough Law, L.L.C., which provides investor visa representation to clients throughout the globe. "The EB-5 Practice Group at Scarborough Law consolidates the highly specialized resources required to advise and represent global investors."
Individuals desiring to invest in the United States may qualify for nonimmigrant visas like the E-1, E-2, or L-1 Intracompany Transfers or for the EB-5 Investor green card program. EB-5 applications have seen a surge in the past two years with international investors seeking to migrate to the United States through the program. Currently, clients in India who are faced with a decade-long backlog through traditional employment-based green card programs are increasingly seeking to avail themselves of the EB-5 Investor green card.
"The EB-5 can result in a green card in just over two years, which is a tremendous benefit for Indian clients facing the current backlog," concluded Scarborough. "It becomes very attractive for investors in India hoping for faster immigrant visa processing. The EB-5 improved timeline could also mean the difference for children of the investor who may age out at 21 years old and find themselves without a green card."
About Stephanie Scarborough, Scarborough Law, L.L.C.
Stephanie Scarborough is an Attorney and Business Counselor to small businesses and multinational corporations. Scarborough manages Scarborough Law's offices in Jacksonville, Florida, and Alpharetta, Georgia, and is admitted to practice law in New York and Georgia. Scarborough Law has three offices: 6622 Southpoint Drive South, Suite 330, Jacksonville, FL, 32216, (904) 389-0055; 4080 McGinnis Ferry Road, Suite 204, Alpharetta, GA, 30005, (678) 257-1808 or toll free at (844) 329-6469; and Scarborough Immigration Services Pvt. Ltd., Trivandrum, India, +91 98955 98755. For more information, please visit http://www.scarboroughlaw.com.
About the NALA™
The NALA offers small and medium-sized businesses effective ways to reach customers through new media. As a single-agency source, the NALA helps businesses flourish in their local community. The NALA's mission is to promote a business' relevant and newsworthy events and achievements, both online and through traditional media. The information and content in this article are not in conjunction with the views of the NALA. For media inquiries, please call 805.650.6121, ext. 361.