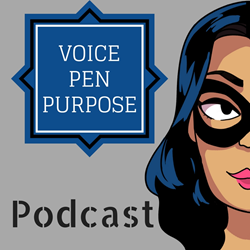 When you decide to write a book, you commit to a very long journey. It's not necessary to go alone.
(PRWEB) December 05, 2017
Published Author, Writing Coach, and Boutique Publisher, Amy R Brooks Interviews Wannabe Writers, Recently Published Authors and Industry Experts on this Weekly Podcast. Ideal Forum for Anyone Looking to Begin a Book Project.
Brooks centers her podcast around the question: "Do you want to write a book?" and then takes her listening audience through the ropes of preparing and writing. She also includes advice on editing, publishing and marketing. Along the way, she asks guests about their missteps and breakthroughs in order to demystify the writing process.
In Brooks' words:
"I would never characterize my experience with that first book as easy; it was definitely challenging on many occasions. Now I am a writing coach and I help other people write their first book. Sometimes I help my clients get clear on the idea, scope, and sequence of their book. Sometimes I provide guided healing sessions around unexplainable stumbling blocks that keep getting in their way. Sometimes I work with them one-on-one, in groups, in-person or online. I have even ghostwritten four books for clients. Through my company VoicePenPurpose, I also provide editing, formatting, cover design, and publishing services. It's all groovy stuff that has allowed me to connect with amazing people and their powerful stories."
The VoicePenPurpose Podcast is a friendly platform for anyone who wants to daydream about writing a book.
It's a source of inspiration for those who want to plan next steps.
It's a resource for those who are in the middle of writing and want ideas about marketing their book or utilizing it for expanded business reach.
Brooks invites guests from all around the world as we simplify book writing; from concept to completion.