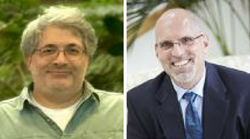 YORBA LINDA, Calif. (PRWEB) December 01, 2017
Reproducibility is an important and ongoing topic of discussion within the scientific community. Although the reasons underlying the problem are numerous and debatable, this webinar will focus specifically on the impact poorly characterized antibodies have on reproducibility.
Members of Cell Signaling Technology(CST) will provide guidance for ensuring an antibody is truly binding to the target of interest and show data to demonstrate how alterations to the protocol may affect antibody performance. The goal is to empower each participant with technological and process-oriented solutions that they can use to employ antibodies confidently in their own work. This will further allow them to contribute toward improving the overall reproducibility of the published literature.
Two members of the CST team will be the speakers for this event; Dr. Anthony Couvillon, the science marketing project manager and Dr. Randall K. Wetzel, the director of applications and assays.
Couvillon has worked at CST for nearly nine years. He joined CST as a product development scientist where he led a team responsible for the generation of antibodies and kits used for enrichment and analysis of post-translational modifications. He currently works as a special project manager in the marketing group where he is committed to guiding the company's adherence to antibody validation standards and practices.
Wetzel has been at CST for 15 years and currently leads the antibody testing and validation team, the antibody conjugation team, and an assay development team specializing in ELISA, bead assay, and multiplex IHC kits. His areas of expertise include: wide-field, confocal, and spectral fluorescent microscopy, automated high content imaging, flow cytometry, novel dye and conjugation chemistry, and sandwich assay development.
LabRoots will host the webinar on December 11, 2017, beginning at 9:00 a.m. PST, 12:00 p.m. EST. To read more about his event, learn about the continuing education credits that will be offered, or to register for free, click here.
About Cell Signaling Technology
Cell Signaling Technology is a private, family-owned company, founded by scientists and dedicated to providing high-quality research tools to the biomedical research community. The company's employees operate worldwide from its US headquarters in Massachusetts, and offices in the Netherlands, China, and Japan.
About LabRoots
LabRoots is the leading scientific social networking website, which provides daily scientific trending news, as well as produces educational virtual events and webinars, on the latest discoveries and advancements in science. Contributing to the advancement of science through content sharing capabilities, LabRoots is a powerful advocate in amplifying global networks and communities. Founded in 2008, LabRoots emphasizes digital innovation in scientific collaboration and learning, and is a primary source for current scientific news, webinars, virtual conferences, and more. LabRoots has grown into the world's largest series of virtual events within the Life Sciences and Clinical Diagnostics community.