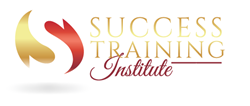 Pasha and Steve exemplify our core values and their passion for helping others succeed is one of the reasons we had to have them on the team" said Wallace. "I've never seen two people work as well together as they do.
PLANO, Texas (PRWEB) December 05, 2017
Success Training Institute, an international online soft skills training company, has added one of the nation's premier Power Couples to its Executive Team. Steve and Pasha Carter will lead the company's Entrepreneurial Empowerment Division with an emphasis on independent business owners, college students and others looking to grow their enterprises with soft skills. The couple will also work closely with the philanthropic arm of the company, Global Success Initiative; which is designed to empower the less fortunate with complimentary soft skills training each time a course is purchased.
Steve Carter has thrived as a leader in the Direct Sales Industry for over two decades and is an accomplished motivational speaker. Carter believes soft skills training is a must for all business professionals. "Success Training Institute offers the most effective training programs I've ever seen and there's no limit to the number of lives we can change" Steve stated. "I'm particularly excited about equipping the next generation of leaders with the skills they need to succeed." Soft skills are regarded as the most sought after skill set by employers across the globe. Recent studies reveal candidates who acquire soft skills are more likely to secure employment than those who do not. 
Pasha Carter has dedicated a significant portion of her career to philanthropic endeavors aimed at empowering women and sees the Success Training Institute as an ideal resource for nonprofits looking to add greater value to those served. "The Global Success Initiative allows us to provide organizations with powerful resources for the underprivileged" Pasha noted. "The programs we offer encourage us all to 'pay it forward' – everyone can grow together with this fantastic learning platform."
Steve and Pasha will be traveling throughout the US conducting meetings with top business leaders regarding the implementation of viable soft skills training strategies. They will also encourage their massive circle of business associates to join the soft skills movement. Success Training Institute's CEO and Founder, DL Wallace sees the addition of the Carter's as another huge win for the company. "Pasha and Steve exemplify our core values, and their passion for helping others succeed is one of the reasons we had to have them on the team," said Wallace. "I've never seen two people work as well together as they do."
About Steve and Pasha Carter:
Steve is a graduate of Howard University and has developed numerous training programs for home-based business owners. He and Pasha co-founded Carter Leadership Development; which has coached thousands of business professionals worldwide. Pasha studied business at the University of Alabama and is an international motivational speaker. She has spearheaded empowerment programs for women; including initiatives designed to help women launch and run new businesses.
About Success Training Institute:
Success Training Institute offers cutting-edge online video soft skills training to job seekers, college students, corporations and working professionals. Its clients can earn certifications in Leadership, Sales, Team Building, Decision Making and much more.
To learn more about this Texas-based company, visit http://www.simplysuccess.com.