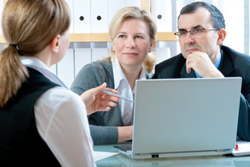 The most useful part of the decision-making process is to fully understand the options available.
SOUTHLAKE, Texas (PRWEB) December 04, 2017
Texas-based Empower Brokerage, an insurance FMO (field marketing organization) announced Monday that it would begin aiding hospital systems and doctor networks, by providing assistance to patients regarding their Medicare and health coverage choices. Currently, the complicated and rapidly changing health insurance situation in America is posing challenges for consumers, who want to keep their doctors and hospitals. As insurance carriers and products discontinue at an increasing rate, patients are left to sort out their coverage more often than they needed to in the past. This provides an opportunity for knowledgeable insurance agents to fill the need of a coverage adviser and help patients keep their doctors.
Whole hospital systems are becoming more proactive to help the people they serve in a variety of ways. Obamacare has caused the whole health insurance industry to change at a faster pace, as carriers drop out and change to navigate the effects of higher costs, tighter networks, delayed subsidies and red tape. This seems to have spilled over into the Medicare market because Obamacare is taking a large portion of its funding from Medicare in order to survive. Medicare Advantage plans change in much the same way ACA marketplace plans do. There are ever-changing doctor and hospital networks, subsidies, and strict guidelines to contend with. Patients are now faced with decisions yearly, that they only had to make every few years in the past. In the past, patients needed to ask their agent or call trying to find help with making these decisions. With hospitals and doctor networks becoming more involved, the information can be made available to consumers before they get frustrated.
Empower Brokerage provides help to independent insurance agents, as well as consumers directly, to educate and provide choices with Medicare, health insurance, life insurance, dental coverage, accident and hospital coverage, as well as financial planning options.
This valuable service will allow hospitals and doctor networks inform their patients about the changes to their insurance plans and other possible choices the hospitals and doctors will accept moving forward. Empower Brokerage is providing help via local agents, visiting with patients in strategic areas across the country, and through their national call center.
Empower Brokerage has set up several websites to help consumers with education, price quotes and to request contact directly. EmpowerMedicareSupplement.com , EmpowerHealthInsuranceUSA.com, and EmpowerLifeInsurance.com are three of them.
Healthy competition helps the marketplace provide a variety of choices to consumers. Education keeps consumers well informed about their choices. And well-educated insurance agents are on the front lines educating consumers. Empower Brokerage provides the support, education, and tools to allow insurance agents the ability to provide that service to the public.