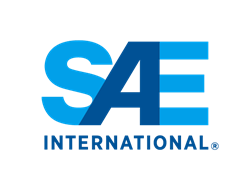 Staying up-to-date with the new color standard is important, but it can pose a challenge for many organizations. - Frank Menchaca, Chief Product Officer for SAE International
WARRENDALE, Pa. (PRWEB) November 29, 2017
Following the establishment of AMS-STD-595 as the authoritative standard regarding regulation and consistency in the color of items produced for government use, SAE International has created new products to aid organizations in avoiding future compliance risks. AMS-STD-595 was adopted for use by the U.S. Department of Defense on February 14, 2017, superseding FED-STD-595 and defining an index system used for purposes including color identification, selection and matching, along with quality control inspection. SAE International believes its color consistency products, including a fan deck and individually packaged color chips, can help ensure AMS-STD-595 compliance.
"Staying up-to-date with the new color standard is important, but it can pose a challenge for many organizations," said Frank Menchaca, Chief Product Officer for SAE International. "We wanted to provide a solution that would make the process as convenient and cost-friendly as possible, especially since products like color chips must be replaced regularly due to color drift or deviation."
SAE International offers a complete, boxed set of all AMS-STD-595 color chips, each packaged in a separate envelope, as well as individual 3 by 5-inch chips supplied in protective envelopes. Created to be used for color matching and control of items produced for government procurement, color chips are mandatory for compliance with color matching in accordance with the AMS-STD-595 standard, as they were under its federal predecessor. SAE International has also introduced a companion fan deck of color chip representations arranged in numerical order that includes new U.S. Army and Marine Corps colors.
The color chips, color chip boxed set and fan deck, produced by SAE International, are competitively priced and available for purchase online or by phone.

Available at: discover.saemobilus.org/AMS-STD-595
Contact SAE Sales:
1-877-606-7323 (U.S. and Canada) | 1-724-776-4970 (Outside of U.S. and Canada)
SAE International is a global association committed to being the ultimate knowledge source for the engineering profession. By uniting over 127,000 engineers and technical experts, we drive knowledge and expertise across a broad spectrum of industries. We act on two priorities: encouraging a lifetime of learning for mobility engineering professionals and setting the standards for industry engineering. We strive for a better world through the work of our charitable arm, the SAE Foundation, which helps fund programs like A World in Motion® and the Collegiate Design Series™.