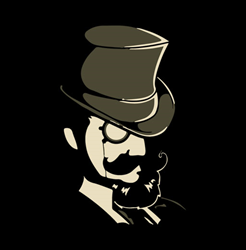 Creating a dedicated location to everything holidays has been a passion of mine for years; it's existing to see it all come together to give people who are as passionate about holidays as I am a place to engage!
BOCA RATON, Fla. (PRWEB) December 12, 2017
The site features the best in old-world décor for holidays year-round. Products sold on SirHoliday.com are unique, and superior to those found in local department stores. Featured now is the Christmas collection, including ornaments, stand-alone decorations, apparel, and more.
Founder Sam Cruz laid out his goals for SirHoliday.com – "The idea was to build a site around products and inventory that bring back the quality I remember as a kid. I noticed that each year the quality of décor at major department stores seemed to go down year after year. I know that I wasn't the only one who felt this way, when speaking with friends and family I knew there was a void in the market for quality decorations and festive items; this was part of the inspiration in creating Sir Holiday." The newly launched site has a vintage ambiance which ties in with its theme of high-quality old-world décor.
SirHoliday.com also features a unique blog collection that explores various holidays throughout the year. Each holiday's blog features a myriad of topics including DIY, history, and celebration planning. Readers can learn how to plan a first-class 4th of July BBQ, find ways to surprise on Valentine's Day, and check out the best places to visit for New Years. Sam Cruz said of the blog, "We wanted to create a unique place online that would not just celebrate mainstream holidays like Christmas and Thanksgiving – our website is about all holidays, all throughout the world."
The website currently contains over 5,000 unique hard to find festive items for major holidays such as New Years, Valentine's Day, St. Patrick's Day, 4th of July, Thanksgiving, Hanukkah, and Christmas . Currently, there are plans to launch dedicated lines for Kwanzaa, Chinese New Year, and Cinco de Mayo.