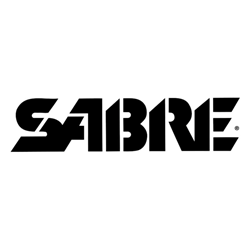 The tactical flashlight feature makes them relevant for everyday use, such as walking in the dark, searching for a lost item, or even possibly disorienting an attacker at a distance."
CHICAGO (PRWEB) December 01, 2017
SABRE, the manufacturer of the number one brand of pepper spray trusted by police and consumers worldwide, has just launched two new Stun Gun models that offer more than just a shock.
The new stun guns feature bright safety flashlights and functional upgrades alongside the industry's highest pain ratings as measured by the National Institute of Justice (NIJ) pain scale.
"Most people will carry a stun gun for peace of mind, but luckily never encounter situations requiring the use of the stun feature," said SABRE CEO David Nance. "The tactical flashlight feature makes them relevant for everyday use, such as walking in the dark, searching for a lost item, or even possibly disorienting an attacker at a distance."
SABRE Maximum Strength Tactical Stun Gun with LED Flashlight:

2.517 microCoulomb charge is the industry's highest pain-inducing model
130-lumen LED flashlight illuminates the dark
Aircraft-grade aluminum is lightweight and durable
Rechargeable design is battery-free
Sleek design slides easily into handy belts or holsters
Push button operation is easy to use in touch-and-go situations
SABRE Tactical Stun Gun with LED Flashlight & Anti-Grab Technology:

1.250 microCoulomb charge is among highest on the market
120-lumen LED flashlight lights up the night
Anti-grab bar technology shocks assailants if they try to take it
Wrist strap and belt holster keep it always at the ready
Rechargeable design is battery free
Push button operation is easy to use
"Many brands insist on advertising their voltage, but the voltage isn't what causes an attacker pain," said Nance. "You always want to buy a stun gun based on its microCoulomb rating, which is why we always strive for the highest."
While many stun guns only offer 0.5 microCoulombs of charge—the lowest level on the NIJ scale equating to mostly just sound and spark—SABRE's new guns earned a spot on the highest tier where any score above 1 microCoulomb produces unbearable pain. Learn more about the charge and the voltage myth at SabreRed.com/shocking.
To further ensure their products are the safest and strongest on the market, SABRE also has Rassettica Testing Limited, North America's leading conducted energy weapon testing firm, put the stun guns through their paces.
Get your new SABRE Stun Gun today by visiting http://www.sabrered.com.