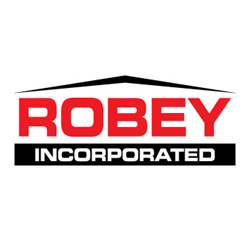 FREDERICK, Md. (PRWEB) December 14, 2017
Robey Inc. is pleased to announce that General Superintendent, Shane Fannin, has received a BC&E Craftsmanship Award for the work overseen at "The Lodge" at Homewood at Willow Ponds in Frederick, Maryland.
The Retirement Center consists of 85 two-bedroom (or one-bedroom with den) and two-bedroom with den apartment styles. Robey Incorporated was contracted to install the metal studs, drywall, sound panels, acoustical ceilings, Rulon trusses and Rulon plank ceilings for the 3.5 million dollar contract. A brief video summary of the project can be viewed here.
For more than 79 years, the Building Congress & Exchange has honored and recognized individuals within the construction industry for their exemplary skill and outstanding workmanship. Each nominated project is judged based on overall craftsmanship including the quality of work, complexity of both technical and design challenges and the level of difficulty with site conditions, constraints and time frame.
About Robey Incorporated: For over 25 years, Robey has been a leading drywall, stucco, and EIFS contractor serving the Mid-Atlantic Region. Robey specializes in metal studs, drywall, EIFS, stone veneer, acoustical ceilings, DEFES and more.