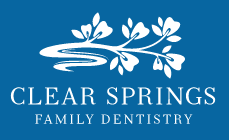 BUDA, Texas (PRWEB) December 04, 2017
Dr. David McIntyre, a respected dentist, invites new patients with jaw pain and other symptoms of temporomandibular joint (TMJ) disorder or bruxism in Buda, TX, to receive treatment at his practice, with or without a referral. If left untreated, bruxism can damage the teeth and temporomandibular joint disorder (TMD) can cause chronic headaches and migraines.
Bruxism in Buda, TX, is a common problem for both children and adults, but many people are unaware that they have the condition. This is because bruxism, or chronic tooth grinding, frequently occurs at night while the affected individual is sleeping. Since the condition can cause tooth damage if it is not treated, Dr. McIntyre seeks to raise awareness of common symptoms associated with nighttime tooth grinding and clenching. Some of the most common symptoms include unexplained jaw pain, a dull morning headache and jaw muscles that are uncomfortably tight. Those who share a bed or room with someone who has bruxism, they may notice teeth grinding sounds at night. If any of these symptoms are observed, it is important to see an experienced dentist for diagnosis and treatment.
If bruxism is left untreated, it could lead to or worsen TMD, which is a painful condition affecting the jaw joint. Untreated TMD can make it difficult or even impossible to close or open the mouth. Additionally, bruxism grinds down the surface of the teeth over time, which can cause cracks or breaks in the teeth and can even lead to eventual tooth loss. While the cause of chronic tooth clenching and grinding is not known, there are things affected individuals can do to treat the condition. Some lifestyle changes, including cutting back on caffeine, avoiding alcohol and relaxing the jaw before sleep can help. Dr. McIntyre can also fit patients with special bite guards to be worn at night that can protect the teeth.
Dr. McIntyre invites patients with jaw pain and other symptoms of bruxism in Buda, TX, to visit his practice for treatment. Appointments can be made by calling Clear Springs Family Dentistry at 512-268-4011 or visiting the website at http://www.clearspringsdentistry.com.
About the Doctor
Clear Springs Family Dentistry is a general dental practice offering personalized dental care to patients in Kyle, TX. Dr. David McIntyre is a dentist who values building relationships with each of his patients to truly understand their unique needs and help them reach the healthy smile they deserve. Dr. McIntyre offers a wide variety of services including dental implants, cosmetic dentistry, periodontal treatments, dental crowns and pediatric dentistry. To learn more about Dr. McIntyre or the services he offers, please visit http://www.clearspringsdentistry.com or call 512-268-4011 to schedule an appointment.