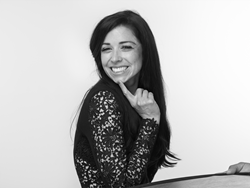 A century of product development is changing overnight with the power of the Internet and digital manufacturing coming together to usher in a new era of rapid technology advancement
SAN FRANCISCO (PRWEB) December 04, 2017
After spending the year in beta, Launch Forth announced today its debut as an enterprise-level SaaS (software as a service) platform focused on helping companies accelerate their product development process by tapping into a shared community of innovators from around the globe to collaborate on ideas, solve problems and create solutions for challenges both big and small.
Among the startup's first clients are General Electric Co., HP Inc. and Airbus. Launch Forth is the latest offering from LM, Inc., one of the world's most innovative companies and pioneer in the open-innovation and advanced manufacturing space. LM, Inc. is the parent company of Local Motors, founded in 2008 and well known for its breakthrough products, including the world's first co-created production vehicle, the Rally Fighter, the world's first 3D-printed car, the Strati, and, most recently, a low speed, self-driving shuttle called Olli, with IBM Watson technology. Local Motors' massive success revealed a need in the market, across a wide range of industries, for co-creation amongst a shared community to solve even the toughest of problems. Enter, Launch Forth.
"We've spent the last year quietly perfecting our co-creation platform while providing successful client outcomes," said Elle Shelley, executive vice president of Launch Forth. "As we have refined our co-creation centric design methodology and developed best-in-class tools, we can now offer, at scale, an unprecedented level of access to the world's largest community of solvers, makers, designers, engineers and technologists to bring breakthrough products to market quickly and cost effectively."
Since its inception, Launch Forth has tested the ability of a shared community to develop never-before-seen products and revolutionary ideas in the industrial testing, home appliance and consumer electronics industries. GE Fuse accepted the challenge and developed eight products with the community in less than a year, including an on-wing inspection device for airplane engines and a universal x-ray adaptor. Wanting to push the boundaries even further, HP Inc. and Launch Forth have partnered to co-create a city for the first million people to live on Mars. Launch Forth also worked with Airbus to develop a drone services portal.
"A century of product development is changing overnight with the power of the Internet and digital manufacturing coming together to usher in a new era of rapid technology advancement in the products that run our daily lives," says LM, Inc.'s Chairman and CEO John B. Rogers, Jr. "Launch Forth is prepared to engage and empower companies that are ready to embrace this shift."
Launch Forth is another example of a business built to respond to the growing trend of the gig economy. Powered by a rapidly growing, open-innovation community of over 120,000 solvers, Launch Forth allows community members to participate from anywhere in the world on their own time in projects sponsored by enterprise-level clients. In these projects, the community has an opportunity to collaborate with minds from around the world, team up to work together to solve perplexing issues, compete for prizes by submitting their own ideas, models and solutions while also building their professional reputation along the way.
"Share an idea, change the world' that's our mantra," Shelley says of the community's motivation to join and contribute on Launch Forth.
Headquartered in San Francisco, Launch Forth appointed Elle Shelley as the executive vice president who leads the overall vision and strategy for the company. Shelley brings more than a decade of experience to her role after founding her own marketing firm that then merged with Local Motors in late 2013. While at Local Motors, Shelley served as the chief marketing officer overseeing all marketing communications and product management as well as identifying opportunities in the marketplace to launch new products. Launch Forth recently hired 15 employees with plans to hire 10 more by the end of the year.
About Launch Forth
Launch Forth is a SaaS (software as a service) platform for product design powered by a robust community of designers, engineers and solvers. As the latest offering from LM, Inc., Launch Forth harnesses the speed and potential of crowdsourcing and co-creation to bring breakthrough products to market quickly with a shared community of innovators from around the globe who collaborate on ideas, solve problems and create solutions for challenges both large and small. This community-powered platform pairs design thinking with open innovation and accelerates the product development process for well-respected global giants like HP Inc., Local Motors, General Electric Co. and Airbus. Learn more at: http://LaunchForth.io.