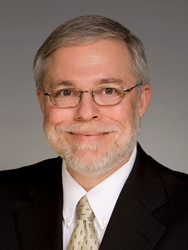 You typically can't go under contract on a new home until your existing home is under contract because most people can't afford two mortgages.
GREENSBORO, N.C. (PRWEB) December 01, 2017
Home inventory is quite low. Furthermore, most people are worried about listing their home because they are afraid they won't find something new that they like.
"You typically can't go under contract on a new home until your existing home is under contract because most people can't afford two mortgages," said Randy Carson, founder of The Carson Group at Allen Tate Realtors, and recent recipient of the H. Allen Tate, Jr. Award, given to the top 100 agents out of more than 1,400 agents company-wide for closed units/closed volume.
To educate homeowners that want to sell and buy a home at the same time, Carson lists the following three tips:
No. 1: Use the same firm for both transactions. It is beneficial to have one real estate firm handle both sides, and important that you have a good team and open communication. "However, within The Carson Group, we are in a unique position in that we have individual Realtors that use their specialties in either buying and selling," stressed Carson. "This way the Realtors can more easily work together to coordinate the buying and selling process and better formulate a plan."
No. 2: Ensure the house is ready to sell. It is imperative that sellers go through the expense of depersonalizing the home and making updates and staging the home to give buyers a good feel of the home. "But they don't need to spend a lot of money," added Carson. "A fresh coat of paint goes a long way towards making a home look better. If the seller hasn't made updates in a really long time then maybe they should consider remodeling their kitchen or bathroom; however, that can be a risky investment. The current buyer is still picky."
No. 3: Buyers should refrain from making lowball offers. "If sellers are in a multiple-offer situation, which most people are, a personal note can make a strong impression on the seller," concluded Carson. "Do not ask for too many add-ons and keep the offers clean."
About Randy Carson, The Carson Group, Allen Tate Realtors
Randy Carson works with both buyers and sellers. He is an Accredited Consultant in Real Estate (ACRE®), Certified Distressed Property Expert (CDPE), Certified Residential Specialist (CRS), e-PRO Certification, Graduate Realtor® Institute (GRI), and Home Retention Consultant (HRC). Randy is also a member of the Greensboro Regional REALTORS® Association, NC Association of REALTORS® and National Association of REALTORS®. For more information, please call (336) 686-1776, or visit http://www.randyworksforyou.com.
About the NALA™
The NALA offers small and medium-sized businesses effective ways to reach customers through new media. As a single-agency source, the NALA helps businesses flourish in their local community. The NALA's mission is to promote a business' relevant and newsworthy events and achievements, both online and through traditional media. The information and content in this article are not in conjunction with the views of the NALA. For media inquiries, please call 805.650.6121, ext. 361.