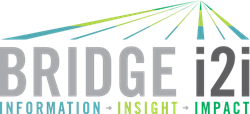 FREMONT, Calif. (PRWEB) December 01, 2017
BRIDGEi2i, a global analytics solutions company, was recently named a Prominent Vendor by the editors of Wise Guy Reports. The designation is the latest recognition for the global firm that is making significant waves in the market place. According to BRIDGEi2i CEO Prithvijit Roy, "We are humbled to be named a 'Prominent Vendor.' The Wise Guy Reports is a trusted newsletter in our industry and to be singled out by them is quite an honor."
Wise Guy Reports publishes numerous statistical surveys and market research reports. They research various industries and analyze firms within those industries to identify the most significant players. Companies are designated Prominent Vendors when they have attained a level of service and customer satisfaction that sets them apart.
Wise Guy Reports ranked BRIDGEi2i as a Prominent Vendor in the business analytics space. BRIDGEi2i offers clients expert analytics of their business processes so they can better focus on their core competencies and business functions.
BRIDGEi2i offers a variety of services including marketing analytics, sales analytics, risk management, supply chain analytics, employee engagement analytics and customer analytics. The company's clients come from many market sectors including technology, financial services, insurance, retail, consumer packaged goods, education, and hospitality. The firm helps its clients conceptualize data, generate actionable insights from complex business problems, and make data-driven decisions across pan-enterprise processes to create sustainable business impact.
To learn more visit http://www.bridgei2i.com or call +91-80-67422100 to speak with a company representative.