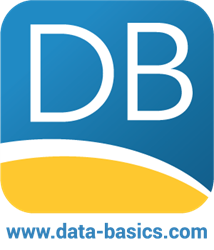 "We are excited to be the frontrunners showing the world how time and expense reporting are not just two everyday work tasks, but so much more." DATABASICS CTO/VP Marcel Syriani
RESTON, Va. (PRWEB) December 05, 2017
DATABASICS CTO/VP Marcel Syriani is featured on the November 2017 edition of CFO Tech Outlook Magazine.
"We are excited to be the frontrunners showing the world how time and expense reporting are not just two everyday work tasks, but so much more. We automate two important systems by opening the communication between an organization's business systems, creating full transparency, and streamlining the processes impacting each department's bottom line," said Syriani.
Also featured in the magazine are the Top 10 Business Expense Management Solution Providers. DATABASICS was named one of these Top 10 providers.
The article features details on DATABASICS' company culture, including their focus on customer service and on providing the right technology for the right customer.
"We offer an all-in-one employee reporting platform that combines critical business systems into one powerful, automated solution," said Syriani.
Read the magazine online at https://www.cfotechoutlook.com/magazines/November/Business_Expense_Management/.
About DATABASICS:
DATABASICS provides cloud-based, next generation Expense Reporting, Timesheet Management, and Invoice Processing automation with guaranteed, award-winning 24/7 customer support. Specializing in meeting the most rigorous requirements, DATABASICS offers the highest level of service to its customers around the world. DATABASICS is relied upon by leading organizations representing the major sectors of the global economy including: financial services, healthcare, manufacturing, research, retail, engineering, nonprofits/NGOs, technology, federal contractors, and more.
DATABASICS is headquartered in Reston, Virginia. For more information, please visit http://www.data-basics.com or email info(at)data-basics(dot)com.
About CFO Tech Outlook
CFO Tech Outlook Magazine helps organizations to identify the risks faced in businesses and comes up with the latest technology insights that influence the business prospects of corporate houses serving across various industries. The board members of CFO Tech Outlook Magazine, including technology leaders and experts, have decided the "Top 10 Business Expense Management Solution Providers - 2017" and shortlisted the best vendors and consultants. For more info, visit http://www.cfotechoutlook.com.