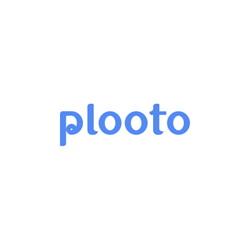 "The cutting-edge technology integration between Xero HQ and Plooto will be designed to provide Xero accountants real-time insights into their financial information," said Hamed Abbasi, CEO of Plooto
Toronto, ON (PRWEB) December 06, 2017
Today, financial technology company Plooto, a provider of electronic payment solutions, is announcing its continued partnership with Xero, a global leader in online small business technology. The two organizations have strengthened their partnership with a software integration that gives accountants and bookkeepers the ability to send and collect payments electronically and sync all payment data into Xero HQ for automatic payment updates. The companies made the announcement at Xerocon Austin, Xero's annual conference in the Americas for cloud accounting leaders.
Plooto's existing integration enables accountants to sync bills and invoices from Xero into Plooto, make payments electronically through Plooto, and auto-reconcile the payments back in Xero once they are complete. The new integration between Xero HQ and Plooto will enhance this offering by providing accountants and bookkeepers with real-time updates on the status of their clients' invoices and payments. It is designed to enable accountants and bookkeepers to make quick, informed decisions with their small business customers.
Xero HQ is a dedicated hub for Xero's accounting and bookkeeping partners. It is curated with hand-selected, world-class apps to meet the needs of Xero's accounting and bookkeeper partner community.
"The cutting-edge technology integration between Xero HQ and Plooto will be designed to provide Xero accountants real-time insights into their financial information," said Hamed Abbasi, CEO of Plooto. "We are excited to expand our offering with Xero HQ and honored to be recognized by Xero as a Xero HQ partner".
The integration will enable Xero HQ accountants and bookkeepers to receive notifications regarding payments made through Plooto, including updates on failed debits or credits. This information will assist accountants and bookkeepers to make the necessary arrangements to maintain cash flow and better serve their businesses.
"Timeliness of payments have a significant impact on businesses' financials," said Anna Curzon, Chief Partner Officer at Xero, "Through this planned integration with Plooto and Xero HQ we will be able to provide our accountants and bookkeepers with information to help manage their clients' funds and cash flow."
Plooto provides domestic and international payments to the small to medium-sized business market in North America. Plooto's payments solution is a platform which meets national security standards and is used by over 55,000 businesses in North America.
"Before using Plooto with Xero, we had a hard time delivering cost-effective payment services to our customers," said Chad Davis, Co-Founder of LiveCA accounting firm. "Plooto allowed us to bring an extra layer of transparency into the accounting function so business owners knew what was being paid and when in real time. I couldn't imagine going back to the way things were before the initial Plooto integration with Xero. LiveCA is looking forward to the new integration with Xero HQ and we couldn't be happier with the service and support from the entire Plooto team."
About Plooto
Founded in 2015, Plooto is a venture-backed financial technology company dedicated to streamlining the way businesses manage their domestic and international payments. Plooto was named a CIX (Canadian Innovation Exchange) Top 20 Most Innovative Company and was shortlisted as one of C100's 2017 cohort of Canada's Most Promising Startups. For more information, visit http://www.plooto.com.
About Xero
Xero is beautiful, easy-to-use online accounting software for small businesses and their advisors. The company has more than one million subscribers in more than 180 countries. Xero seamlessly integrates with more than 600 apps. It was ranked No. 1 by Forbes as the World's Most Innovative Growth Company for two years running, won Technology Provider of the Year for the 2017 British Small Business Awards, and was rated by Canstar Blue as Australia's best accounting software three consecutive years from 2015-2017.