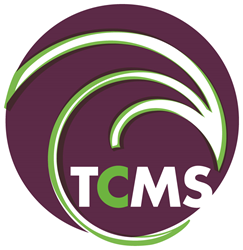 DENVER (PRWEB) December 05, 2017
As the cannabis industry matures, there is a need for businesses to become very strategic in growing their brand nationally and internationally, while also achieving operational efficiency and increasing profitability. As legalization becomes a global trend, hundreds, if not thousands of businesses will be going through significant growth to maintain a competitive edge, preparing for mergers and acquisitions, and planning exit strategies. Also, many investors are interested in entering the cannabis space now, and there will be more once cannabis is federally legal, creating a need for businesses with the expertise to research and vet companies. TCMS Global, which stands for Turnkey Cannabis Management Solutions, is prepared to meet these needs.
Larisa Bolivar, of Bolivar Consulting, and Noel Billingsley of Zeni Consulting are the managing partners. Together they leverage their successful history in high growth startups, cannabis and finance to lead TCMS Global. Ms. Bolivar has over 16 years' experience in the cannabis space, leading in multiple capacities and is a recognized industry pioneer in Colorado. She has owned and operated a dispensary and is a partner in a recreational cultivation, Grow Green Group LLC, based out of Pueblo, CO. Throughout her career, she has helped win licenses in competitive states, written standard operating and other company policies and procedures across multiple highly regulated markets, assisted companies in becoming more efficient and profitable, has successfully helped business get organized and prepared for mergers and acquisitions, provide organizational development support, and also has worked with startups in three emerging industries in multiple capacities, including a billion-dollar valuated clean technology startup, GridPoint, which was acquired in 2015 by TFC Utilities. Ms. Bolivar is Executive Director and Chairwoman of the Cannabis Consumers Coalition, is on the Board of Directors of Colorado NORML, has published articles in respected publications such as the Denver Post, published the Cannabis Consumers Coalition: 2017 Report on Cannabis Consumer Demographics and Consumption Habits that was mentioned by Forbe's, Entrepreneur and Investing News, and has spoken on a variety of cannabis business and advocacy topics around the globe.
Mr. Billingsley brings a wealth of experience in the formation and development of high performing organizations and teams, and has experience in detailed financial analysis, opportunity, and market risk assessment. He was a key player at The Victory Bank, a FDIC insured commercial bank which launched in 2008. He helped the bank grow $10MM in start-up capital to over $200MM over an 8-year period. Over that time, he helped provide businesses with access to $500MM in debt financing which directly funded the growth of hundreds of businesses in South Eastern Pennsylvania. Prior to that he was a licensed financial advisor for PNC Investments whereby he led a private banking program in the Philadelphia market. He is also the founder of Keystone Medical Cannabis, a pre-launch Pennsylvania Medical Cannabis cultivation company.
"Once federally legal, the cannabis industry is going to become like any other industry in terms of how business is conducted and how organizations are operated. It seemed appropriate to partner up with someone like Noel to build a team to address the needs of this new mult-billion-dollar industry, and the businesses supporting them," says Larisa Bolivar. Noel Billingsley adds, "I met Larisa when she consulted on the Keystone Medical Cannabis project, saw a need in banking and financial consulting and pursued that. After discussing our different skillsets, and working on additional projects together, it made sense to combine our expertise into a full-service business development and management consulting company."
TCMS Global has assembled a team of industry superstars in their fields who have won multiple licenses in competitive states, have experience working in multiple highly regulated industries. Their fast-growing team has decades of combined cannabis, including experience in corporate settings, bringing a level of professionalism and expertise necessary to help lift the cannabis industry to the next level by providing clients with a full suite of services that will enable them to grow their business to achieve maximum efficiency and profitability, realize a successful exit strategy, find investors, or expand their brand into multiple territories. An example of TCMS Global's menu of business development, management and advisory services include:
License Application Project Management
License Application Technical Writing
Business Plans
Pitch Decks
Federal, State a& Local Regulatory Review
Market Competition Analysis
Marketing, Sales, Sales, Branding & Distribution
Strategic Development
Financial Strategy
Organizational Development
Asset Management
Packaging & Labeling
Standard Operating Procedures
Compliance Audits
Security Planning
Security Audits
Production Capacity and Efficiency
Products and Product Licensing
Research and Development Capabilities
Investor Due Diligence
Management and Staff Suitability
Facilities and Site Assessment
Business development support extends beyond application writing, day-to-day management, setting and achieving operational goals, and developing financial strategies. With an extensive pool of investors with existing cannabis portfolios, and investors interested in adding cannabis to their portfolios, TCMS Global will also be vetting and match-making clients and investors. TCMS Global can provide cannabis businesses and entrepreneurs with the business development, management tools and support, financial strategies to facilitate operational success. For more information, visit http://www.tcmsglobal.com.